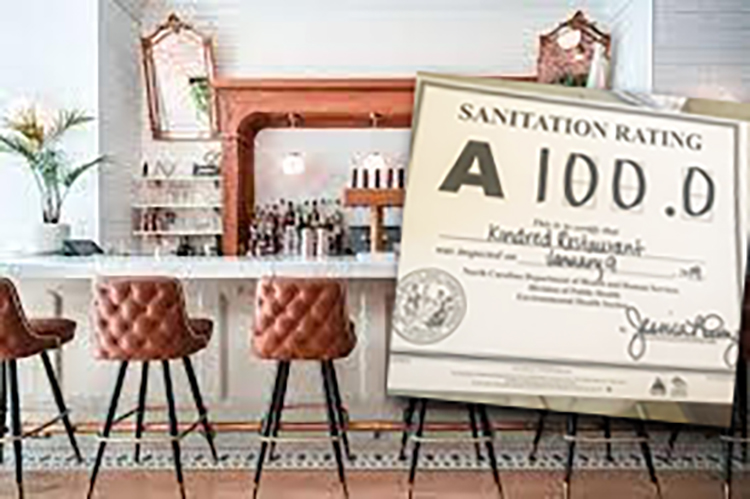 Jan. 9. Kindred restaurant in Davidson scored a 100 on a re-inspection by the Mecklenburg County Health Dept.
The eatery came back strong after getting an 88 during an inspection Dec. 26. It was a disappointing "B" in the world of county health ratings, and required a follow-up visit from the health department.
The restaurant's New York public relations company said Kindred had not scored below a 93 in the past.
"We take the quality of our food and how we prepare it very seriously and continue to hold ourselves to the highest of standards to ensure our guests have the best experience," she said.
Health inspectors found an employee in the kitchen without a beard guard, food items held at improper temperatures, dishwashers without required sanitizer, and an employee touching ready-to-eat food without gloves.
Restaurant owners Joe and Katy Kindred's first venture outside of Davidson, Hello Sailor, opened in Cornelius a little over a year ago, apparently diverting some attention from their namsake operation.
Kindred and Hello Sailor have caught the attention of the national media, ranging from Bon Appetit to CBS.
Bon Appetit ranked Kindred seventh nationally among 2015's new places.
Katy Kindred runs the front of the house while husband Joe is the chef. Service and decor are both hallmarks at the restaurant which is housed in a century-old building in downtown Davidson.