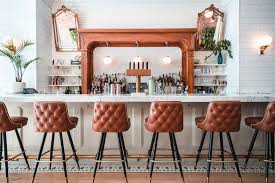 Aug. 19 Kindred, a Davidson restaurant located on Main Street, has been selected as one of Southern Living magazine's Best New Restaurants of the South for 2016.
Kindred won rave reviews from the magazine's restaurant scouts for dishes such as its ravioli, country ham gnocci and crawfish campanelli. Southern Living singled out Kindred's milk bread, which it described as "mind-blowing" and advised saving room for its home-style chocolate birthday cake.
Kindred's website describes the restaurant as "chef-driven" and says its menu is seasonal. It is named for founder and chef Joe Kindred, who runs it with his sommelier wife, Katy.
Read Southern Living's profile of Kindred here.