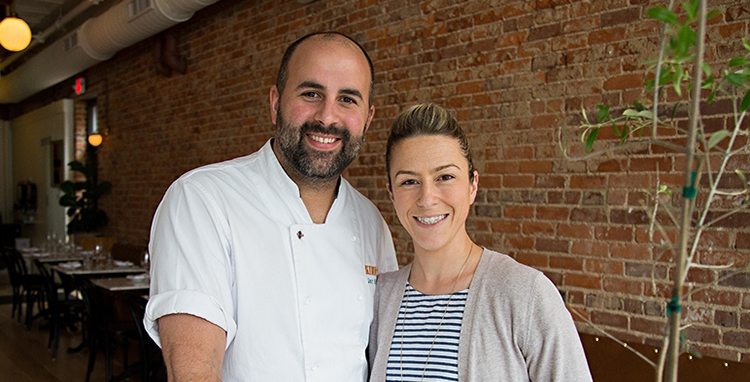 Jan. 7. UPDATED. Span of management is said to be behind Kindred's startling 88 score from the Mecklenburg County Health Dept. Restaurant owners Joe and Katy Kindred's first venture outside of Davidson, Hello Sailor, opened in Cornelius a little over a year ago.
Since then, the owners have had their hands full operating two restaurants under a national glare, thanks to brilliant public relations from Wagstaff Worldwide, a PR and marketing giant with offices in Los Angeles, San Francisco, Chicago and New York.
About the 88 score at Kindred in Davidson, Wagstaff's Ashley Miller said: "In our almost four years of operation, our restaurant has not been below a 93 and we are eager to be re-scored by the health inspectors soon to return to that standard. We take the quality of our food and how we prepare it very seriously and continue to hold ourselves to the highest of standards to ensure our guests have the best experience."
Some of the problems documented by the Mecklenburg County Health Department included a failure to maintain proper food temperatures, an employee in the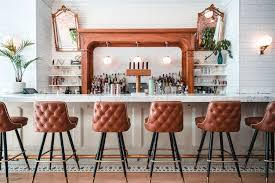 kitchen without a beard guard and an unlabeled chlorine bottle at the dishwasher station.
Both Kindred and Hello Sailor were covered by national media. Bon Appetit's Andrew Knowlton said this in 2015 when John Woods was still Mayor: "Joe cooks while Katy is sommelier, designer, and more. Most days you'll find their kids running around the place. They're not the only fans: Mayor John Woods is a regular, as is artist Tom Clark ("the gnome man"), whose museum formerly occupied the 101-year-old building. On my visits, everyone seemed like a regular. It didn't take me long to feel like one too."
Kindred is one of several upscale Lake Norman restaurants to expand, including Alton's Kitchen & Cocktails, which opened Table 31 in Mooresville; and Fork, which opened Ramen Soul, also in Mooresville.
Restaurateurs say span of management or span of control is exceedingly difficult in a world centered on quality, creativity and repeat business. Mix in spoilage, high expectations, employee turnover with a second location, and you may have more than even an experienced management team can handle.
Kindred, which had always scored above 90 on previous visits, was cited for more than a dozen different violations. This time, their violations were serious enough to drop their score to a B, or 88, and trigger a follow up inspection within 10 days.
NEW: The health department revisited the restaurant Jan. 9, and gave Kindred a score of 100.
They have already taken steps to address the errors observed during the inspection Dec. 26:
—Numerous bottles of sauces unlabeled.
—Employee in kitchen in need of a beard guard.
—Employee drinking on cook line with open container of water.
—Numerous employees change gloves without washing hands.
—Employee cutting/prepping dill with bare hands.
—Both the bar and kitchen dish machine at 0ppm.
—Tomato sauce on surface at 130F.
—Grits holding 128F on stovetop.
—Numerous foods above 45F.
—Bottle of chlorine without label at dish wash station.
—Weekly thermometer calibration log not filled out for entire month of December.
—Labels on vacuum-packaged foods missing the "use by" date
Span of management is challenging for any enterprise that expands from an organizational or operational point of view. Restaurant consultants say it's all about the people, which is especially challenging in the world of food service and an incredibly tight labor market.
The Millennial-driven online publication Charlotte Agenda "reported" on Kindred and Hello Sailor dozens of times over the past couple of years, mixing reporting and marketing. In a December 2017 post titled "13 Charlotteans who made us proud in 2017," they included the restaurant owners with the CEO of Red Ventures, which has some 3,600 employees, as well as Dale Earnhardt Jr. and Vi Lyles, the mayor of Charlotte.
"Their first restaurant, Kindred, has consistently attracted local and national attention for their chef-driven, locally sourced cuisine. Hello, Sailor is sure to do the same. We can't wait to sip cocktails by the lake this spring," Charlotte Agenda said.
Kindred has a loyal following, and they will get another chance very soon: The County Health Department conducts periodic inspections at all food preparation sites, scoring each facility on the manner in which food is prepared and the kitchens maintained. Most facilities usually score in the "A" range between 90 and 100.
The score results, by law, must be posted in a location visible to the public.  You can see them by clicking HERE.