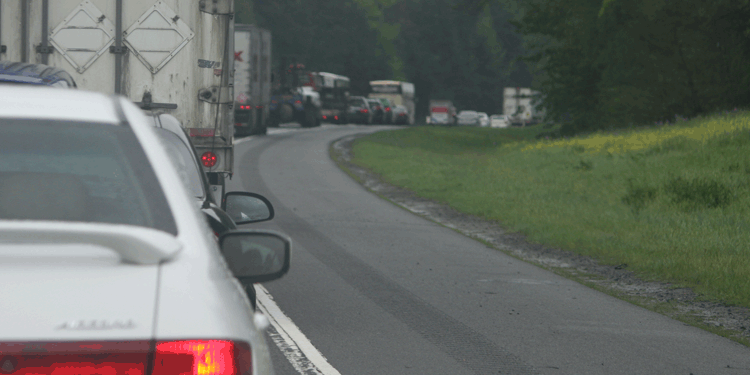 By Dave Vieser. Cintra and the NCDOT might have won a couple of battles in January—the WidenI-77 lawsuit and the Charlotte City Council vote—but the war seems to be escalating in Lake Norman, with what amounts to freedom fighters among citizens and business leaders.
Indeed, WidenI-77 founder Kurt Naas, a Cornelius resident, broke the news that N.C. Attorney Roy Cooper, who is running for governor in November, has issued an "Investigative Demand" for a wide variety of records and communications at Cintra's local operation, called I-77 Mobility Partners.
Of course, it could be purely political, but there has been a steady stream of negative reports about business practices at Ferrovial, Cintra's parent company.
Just as troubling—or embarrassing—is the Public Interest Research Group which named the I-77 Express Lane project one of the worst highway projects in America.
The toll lanes, rather than connecting Lake Norman with Charlotte, have built a division between the two.
Bill Russell, president of the Lake Norman Chamber, said it's "now evident the proposed HOT Lanes will not relieve congestion, they actually guarantee it."
The Charlotte Chamber has done its best to support the plan.
Oddly enough, Cintra/I-77 Mobility Partners is spending $10,000 to be the "Platinum" sponsor for the Charlotte Chamber of Commerce Transportation Summit in June.
OPINION: Cancel your membership in the Charlotte Chamber
"The Charlotte Chamber has irrationally supported private toll lanes despite enormous public opposition" said Naas. "Perhaps now we're starting to understand why."
The summit is billed as bringing together "hundreds of business and public sector leaders who will address the path forward for Charlotte's transportation future."
Naas said "yes, it's been a rough month, but there is one advantage we have that all the power and money does not: We live here.  We don't have to win every battle, just the last one."
Meanwhile, a group of business people and elected officials continues to meet each Tuesday at the Lake Norman Chamber to strategize the community war against the toll plan.
Two members, both former chairmen of the chamber, went to Raleigh to meet with legislators—and the attorney general.
John Hettwer, who traveled to Raleigh with Mike Russell, said he is very optimistic as the fight escalates.
"The I-77 Business Plan has a game plan that we feel quite confident will lead the government to cancel this contract. Quite frankly, I would not be at all surprised if Attorney General Roy Cooper beat him to it."
Cornelius Commissioner Dave Gilroy described the latest developments as "more of the same and why this community has zero public confidence in this project. When you put all this in the context of a long history of Cintra's corruption, bribery, and misconduct, heads shake everywhere. The summit sponsorship in particular shows that while some conduct is legal, it is still improper and demonstrates conflict of interest."