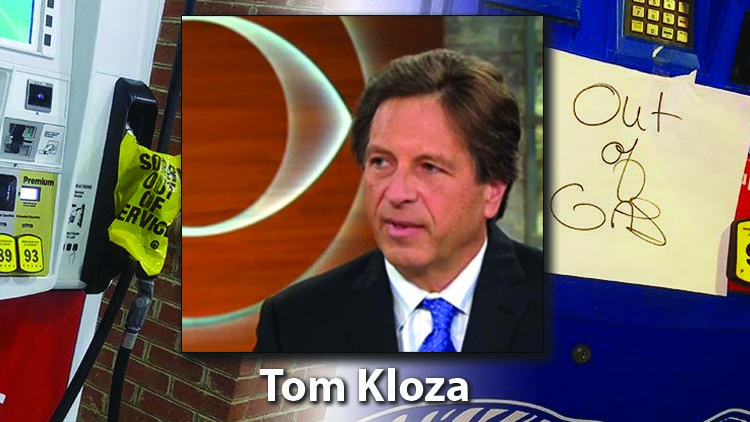 May 12. By Dave Yochum. On Day 5 of the Colonial Pipeline shutdown getting gasoline is a hit-or-miss affair. Some Lake Norman stations have it, some don't, and it looks like it will stay that way in the short-term as wholesalers dole out what gasoline they have.
Among stations that have gasoline, prices can be up 10 cents a gallon overnight.
"We got some gas this morning, we've pumped a bunch and now we are out again," one operator said.
The main arteries of the Colonial system remain down and the company is pumping on some spur lines or "laterals" until the pipeline is up and running again, according to oil and gas analyst Tom Kloza, a founder of Oil Price Information Service (OPIS).
He said the current gasoline shortages are driven in part by FOMOG—fear of missing out on gasoline.
"Markets are calming down; consumers need to do likewise," he said.
Manual operation worked
There are literally thousands of gasoline stations without fuel, mostly in the Southeast.
"Supply will be restored," Kloza said, explaining that the operators of the Colonial Pipeline are testing manually operating the system much as they did decades ago.
Colonial pumped about a million barrels manually, a preview of what could come in the days ahead.
That said, Colonial normally carries 2.5 million barrels a day, nearly half the East Coast's supply of diesel, gasoline and jet fuel.
No interruption at Charlotte Douglas
Kloza said the airport fuel situation will not become critical. "When you come into an airport you can be fully loaded so that seems to be OK for now," he said. "This could be the bridge before we get the all-clear."
Highest prices since 2014
Prices are climbing but not to the levels seen in the summer and fall of 2014 when average prices were in the $3.50 range, depending on location.
"This is not going to be something that takes the price up," Kloza said. "It's because of bad behavior/panic buying that gasoline is unavailable."
Emergency vehicles
Suppliers of local police and fire departments say they keep reserves on hand for municipal contracts.
When will it end?
"My best guess is that it calms down this week, a lot of people have already loaded up," Kloza said.