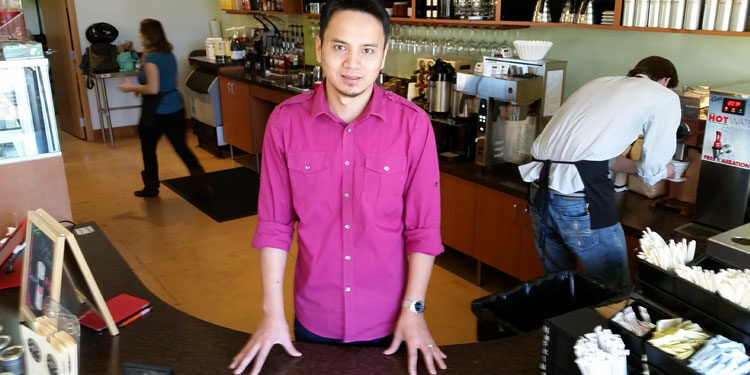 March 18. Waterbean Coffee, which poured its first cup in Cornelius, is opening an eighth location in the old Parliament Coffee space on South Tryon in Charlotte, even though owner Tony Vo said Uptown businesses will be among the last to recover.
Thousands of jobs have either migrated to remote locations or disappeared. They're expected to come back in hit or miss fashion.
Expansion
"We feel strongly that we made the right decision in putting another Waterbean Coffee location in the heart of Uptown," said Vo, a native of Vietnam.
Future plans include live music, craft beers and wine.
"Coffee to me is the universal language of love," the 34-year-old Cornelius resident says.
COVID impact
In March of last year, Vo shut down operations due to COVID.
"We didn't know then what the future would hold for our company, but we knew that we had to keep going despite the difficult road ahead of us. Luckily, we were able to reopen all of our stores in just two weeks, and we managed to weather the storm," he said.
Before the pandemic Waterbean was growing fast.
"When the opportunity arose to take over another coffee shop, we did not hesitate to go after it," Vo said.
Grand opening is March 19. Hours are 7 am to 7pm Monday through Friday; 8 am to 7 pm Saturday and Sunday. Address: 300 S. Tryon