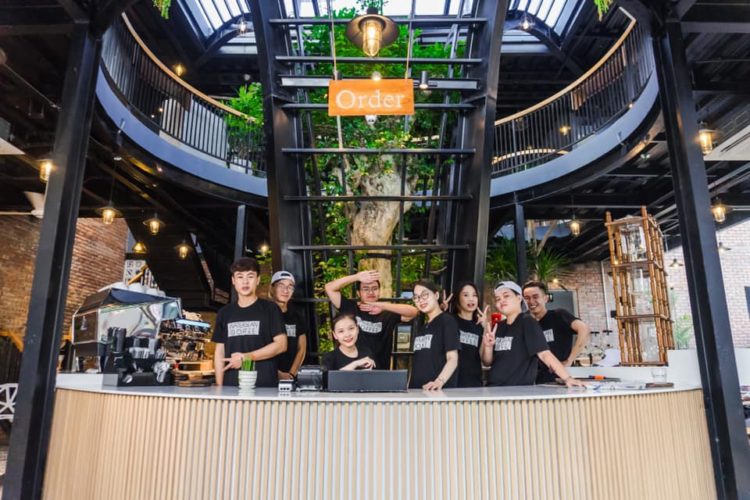 June 25. By Emily Paton. Coffee-preneur Tony Vo has opened a 10,000 square foot coffee shop in Da Nang, Vietnam.
"My hopes and goals for this location are to provide the people and communities of Vietnam the best cup of coffee while also experiencing the immense beauty of the country," Vo said. "There are not many coffee shops in Vietnam that provide our level of knowledge and use of specialty coffee, so I hope to change that by opening this location."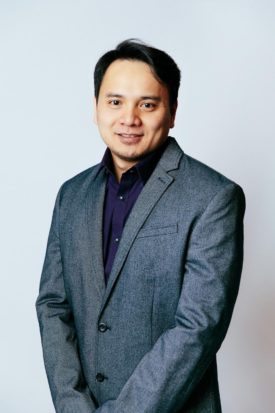 Vo, who owns six Waterbean locations around Charlotte, including the original flagship store on Jetton, was born in Da Nang and raised in Hickory.
"Coffee to me is the universal language of love," the 34-year-old Cornelius resident says
The store's grand opening was a venti-size event, although Vo was unable to attend due to COVID-19 travel restrictions. It's his biggest Waterbean so far, with 10,000-plus square feet, complete with a retractable roof, waterfall, and glass ceiling aquarium.
Vietnam is the second largest coffee exporter, after Brazil. However, the majority of coffee from Vietnam is Robusta, a sturdy bean with low acidity and high bitterness. In the specialty coffee world, Arabica is more common, "so I want to change that," Vo said.
"We're actually the largest and fastest-growing local coffee shop from Lake Norman to Charlotte. We have the biggest footprint in term of square footage and actual locations," he said.
Vo also owns a coffee bean farm in Vietnam as well as a Sizzlewich restaurant that features Vietnamese crepes in southwest Charlotte.
Next up: A roasting operation in Vietnam.
Vo's two Lake Norman coffeeshops—there is one near Kohl's in Northcross—are currently open for take-out as well as sit-down business during Phase 2.