UPDATED Funeral services for Concord business leader and City Councilman Sam Leder will be held 11 am Wednesday, July at Hartsell Funeral Home Chapel, 460 Branchview Drive NE. Leder, who passed away Sunday, was managing partner at Potter & Co., a prominent regional accounting firm. He had served on the City Council since 2015.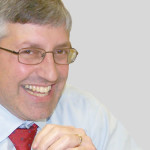 Leder was chairman of the Cabarrus Chamber in 2010, and served on the Uwharrie Bank Board, the CMC NorthEast Hospital Advisory Board, the Academic Learning Center Board, and volunteered the last four years as Treasurer of the Ella Foard Foundation for Rett Syndrome.
He was an Eagle Scout and graduated from UNC-Chapel Hill in 1991 with Bachelor of Science in Business Administration and a Master of Accounting degrees.
He was also a member of the Concord Rotary Club, a three-time Paul Harris Fellow and past president (2008) and director.
Survivors include his wife Shannon and two sons.