Sam Leder, a partner at Potter & Co. and a member of the Concord City Council, passed away on Sunday. A business leader and friend to many, he was first elected to the City Council in 2015 and served as Mayor Pro-Tem since December 2018.
Leder was chairman of the Cabarrus Chamber in 2010. He was on the board of the chamber for seven years.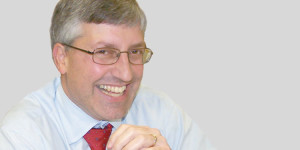 John Cox was CEO of the chamber when Leder was the volunteer chair.
"Sam possessed an infectious laugh, a joyous personality and a sharp mind. He brought depth and strength to his leadership roles within the community. Sam's life was a treasure and we are blessed to have shared it," Cox said.
A native of Whiteville, he was a lifelong North Carolinian and graduated from the University of North Carolina at Chapel Hill. He lived and worked in Concord since 1995.
US Rep. Richard Hudson said Leder was "a respected leader in Concord."
"I appreciate his years of service to the community and on City Council," Hudson said.
Leder is survived by his wife Shannon and their two sons, Matthew and Bennett.
Funeral arrangements are incomplete.