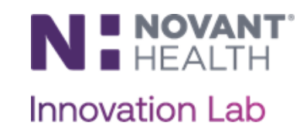 Feb. 15. Startups and young companies looking to break into the healthcare industry can apply for the opportunity to become Innovation Nexus members at Novant Health.
A yearlong, paid membership program from the Novant Health Innovation Lab, Innovation Nexus offers an insider's view of Novant Health's innovation ecosystem.
Selected startups will receive collaboration, mentorship, coaching and networking opportunities with the health system's internal stakeholders and external partners.  
What a business gets
Innovation Nexus members will be matched with Novant Health subject matter experts – including clinical, technical and business leaders and team members – who will serve as mentors. The Innovation Nexus program will guide startups through the data, integration, funding and sourcing processes in healthcare and within Novant Health.  
"Since opening the Novant Health Innovation Lab doors a year ago, our team has met dozens of startups looking to enter the healthcare industry. The common thread we've seen with many of them is that they often aren't fully aware of the layered process that lies ahead," said Paula Kranz, vice president of Innovation Enablement, Novant Health.
Novant believes it  can help the businesses by providing coaching, Kranz said. 
With an overarching focus on health equity and access, Innovation Nexus projects may specialize in, but are not limited to, differentiating AI, ambulatory care expansion, virtual care, remote patient monitoring, mental health, robotic process automation or mixed virtual and augmented reality.  
How to apply
Interested companies may apply here. There is no deadline to apply, but available spaces are limited. Membership fees are determined by implementation complexity. Interested applicants may also email Matthew Floyd, operations, Charlotte Market Novant Health Innovation Lab, for information.
Background on the lab
Opened in early 2022, the Novant Health Innovation Lab explores, drives and accelerates possible technical integrations and strategic enterprise innovation to resolve team member challenges, improve patient outcomes, increase return on investments and foster community engagement.
The Novant Health Innovation Lab is made possible by funding from the Novant Health Foundation as well as in-house resources and support from Enventys Partners.