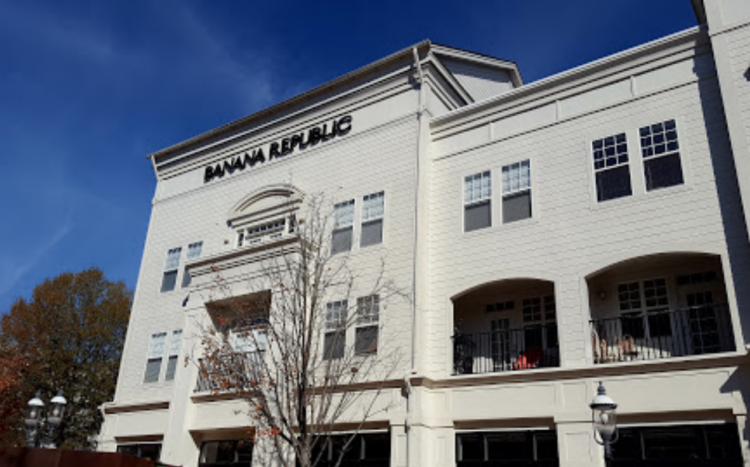 Nov. 2. By Mike McGinnis. At a community meeting yesterday, North American Properties officials said Banana Republic, the global apparel and accessories chain, would be leaving Birkdale Village at an unknown date in the future.
Employees at the Banana Republic store in Birkdale did not comment. Birkdale Village is asking the Town of Huntersville for the OK for more than $250 million in new development that would include offices, parking decks and a new hotel.
In October 2020, Gap Inc., the parent company of Banana Republic announced it would close 350 of Gap and Banana Republic stores across North America by the end of 2023. Stores closed since the beginning of Fiscal Year 2020 in North Carolina include the following locations:
Banana Republic, SouthPark Mall – Charlotte, NC, Banana Republic, Hanes – Winston-Salem, Banana Republic Factory Store, Nags Head – Nags Head, NC, and Banana Republic Factory Store, Carolina Premium Outlets – Smithfield, NC.
Gap Inc.  officials did not respond to a request for a comment.
At the same community meeting, NAP officials said Birkdale Village will sign a brewery tenant.
Meanwhile, Corkscrew and Nina's will move out, having lost their leases as Birkdale is reimagined for the next decade.
Construction of a proposed office building is expected to start in 2025. Under the best case scenario, the building would be finished in two years time, according to NAP officials. Meanwhile, the completion of the multi-family units ranges from 2027 to 2032.