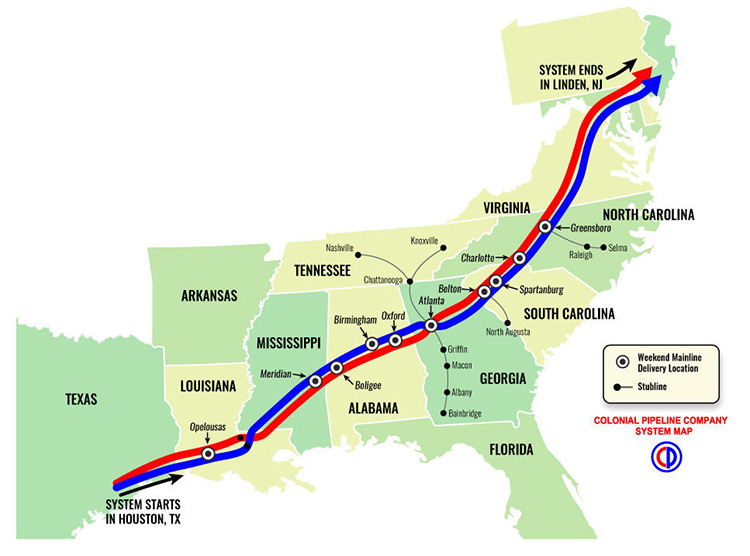 April 19. The size of the Colonial Pipeline gasoline spill in the Oehler Nature Preserve in Huntersville may be larger than anyone thought.
"The reported volume is going to increase again," according to an internal memo from Huntersville.
Colonial says they have recovered about 1.03 million of the 1.2 million gallons of gasoline estimated to have spilled—the largest such spill in North Carolina history.
Multiple revisions—upward
The spill occurred Aug. 14 in the 142-acre Oehler Nature Preserve on Huntersville-Concord Road. Colonial Pipeline last year estimated the spill at 272,580 gallons, then revised the total upward over the course of the past seven months, to 354,000 gallons, 500,000 gallons and then 1.2 million gallons.
Deeper than modeled
"There are zones where product is located deeper in the soil than originally modeled," Colonial said in an update.
The NC Dept. of Environmental Quality will require "additional actions" by Colonial Pipeline after new data shows the amount of gasoline released in Mecklenburg County's Oehler Nature Preserve exceeds Colonial's 1.2 million-gallon estimate.
Based on recovery rates and totals, DEQ raised significant concerns about the accuracy of the estimated volume and the modeling it was based on.
So far, there is apparently no petroleum in drinking water well samples.
'Unacceptable'
"It is unacceptable that for eight months Colonial Pipeline has been unable to provide a reliable accounting of the amount of gasoline released into this community," said DEQ Secretary Dionne Delli-Gatti. "We will take all necessary steps and exercise all available authority to hold Colonial Pipeline accountable for what has become one of the largest gasoline spills in the country."