Nov. 6. The NC Department of Environmental Quality says Colonial Pipeline underestimated the volume of gasoline released during a spill in the Oehler Nature Preserve in Huntersville in August.
Colonial Pipeline estimated the spill at 272,580 gallons. New semi-weekly reports are apparently contradictory and indicate that the spill is "significantly larger" than initially reported.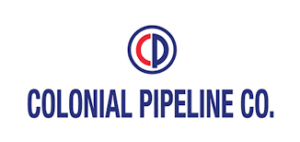 Colonial Pipeline has not provided a new estimated release volume, but NCDEQ is requiring Colonial to recalculate the estimated release that will be verified with a third-party consultant.
Colonial Pipeline is actively recovering approximately 3,000 to 5,000 gallons of gasoline per day.
DEQ has required Colonial Pipeline include the sampling of drinking water wells, installation of monitoring and recovery wells and recovery/removal of the gasoline as part of the cleanup process.
At this time, the horizontal extent or boundary of the free product area has been defined, and monitoring wells have been installed around that perimeter to monitor for any further migration.
NCDEQ says it will pursue appropriate enforcement actions as the investigation and remediation continues.
More info: https://deq.nc.gov/about/divisions/waste-management/underground-storage-tanks-section/colonial-pipeline-spill