Five years and five locations later, Tony Vo, the entrepreneur behind Waterbean has secured his own coffee farm in Vietnam.
"We will eventually have coffee shipped directly from Vietnam to our stores. It's like having your own garden," he says.
Vietnam is the second largest coffee exporter, after Brazil. However, the majority of coffee from Vietnam is Robusta, a sturdy bean with low acidity and high bitterness. In the specialty coffee world, Arabica is more common, "so I want to change that," Vo says, explaining that he will soon announce another expansion.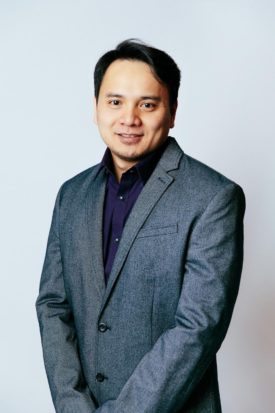 "We're actually the largest and fastest-growing local coffee shop from Lake Norman to Charlotte. We have the biggest footprint in term of square footage and actual locations," he says.
The business employs about three dozen people.
Vo's newest location is in Midtown Charlotte near Trader Joe's; the largest location is in the Northcross Shopping Center at Hwy. 73 and 21 in  Huntersville.
His next location will be in Montford Park complex off Park Road where rents range up to $3,100 a month.
Waterbean's annual revenue is in the $1.5 million to $2 million range.
Rent is one of the largest expenses. After all, coffee shops are in prime retail real estate, with upwards of $25 a square foot.
But he also invests in people.
How do you hire and retain employees in a tight job market?
Vo: We're very fortunate to have the best people working for us. I know what it is like to work for someone, so I want to create an environment that everyone wants to work at. We're a big family and, even in this tight job market, what sets us apart is everyone that works for us knows that I care very much about them and not only about my bottom line. That's all that the majority of businesses care about. But for me that has never been the No. 1 priority. My priority is our customers and community, so I have to retain the best people. This keeps our turnover very low. We usually do not need to hire a lot because not many people quit. That's very hard to do, especially in retail.
What's your "secret business sauce?"
Vo: Our customers. Customers are our family, and we really mean that. That means we can never cut corners when it comes to quality. But what sets us apart is our staff. We have an amazing staff here, and when you surround yourself with people who have high integrity and loyalty and who know how to have fun, the sky is the limit for any business!