March 28. By Dave Yochum. Cornelius is getting another:
a) Bank
b) Bank
c) Bank
You guessed bank, right? When ServisFirst Bank opens on Bailey Road a half block from Hwy. 21 later this spring, it will be the 15th bank branch located in Cornelius.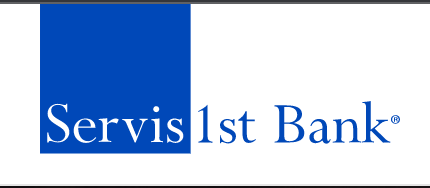 The new branch is a subsidiary of ServisFirst Bancshares, a Birmingham-based banking company with more than $15 billion in assets. It's strong in commercial banking, cash management and private banking services.
Key personnel
After 18 years with Truist/BB&T, Lee Millican is ServisFirst's Lake Norman Market president. April Patterson is vice president, commercial banking officer.
Cornelius, banking capital of North Meck
As of June 30, 2022 total deposits in 28031 amounted to $1.487 billion, according to Federal Deposit Insurance Corp. data.
From June 30, 2021 to June 30, 2022 there was a slight decrease in bank deposits in Cornelius, from $1.498 billion in 2021 to $1.487 billion as of June last year.
North Meck, town by town
Davidson, with half Cornelius' population, has $353 million in bank deposits, according to the FDIC. Huntersville, with twice Cornelius' population, has $1.9 billion in local branch deposits, only 27.7 percent more than 28031. Huntersville has 13 bank branches, Cornelius has one more.