Aug. 18. Wake Forest Baptist Health and Atrium Health have unveiled their new brand—Atrium Health Wake Forest Baptist—as the combined healthcare giant prepares to build a new medical school in Charlotte.
The new brand will roll out in marketing materials followed by signage and other types of branding over the next year.
Brand message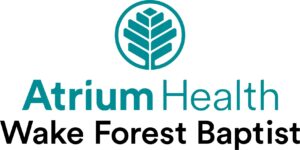 The brand carries the Atrium Health Tree of Life logo, which represents the enterprise's commitments and mission, as a symbol of hope and rejuvenation, preservation and regeneration of life.
Each tree branch represents a guiding principle that our teammates strive to provide when serving and enriching our communities: Gentleness, generosity, humility, prudence, wisdom, kindness, loyalty and courage.
Medical school coming, starting in 2022
The Charlotte medical school has received the needed accreditation approval and notification to proceed with phased plans to open an instructional site in Charlotte, for years three and four of the medical school curriculum in 2022.
$700 million investment
A full four-year medical school in Charlotte is targeted for 2024. All told, this amounts to a combined $700 million investment in the region by Atrium Health.
Location
The medical school will be built on a 20-acre site in midtown, next to I-277 with easy access to uptown. Separately, in Lake Norman, Atrium plans to build a new 30-bed hospital in Cornelius.
CEO comments
"Through our combination with Wake Forest Baptist and Wake Forest School of Medicine, we have embarked on a new journey to redefine how care is delivered to our rural and urban communities alike throughout North Carolina and beyond," said Eugene A. Woods, president and CEO of Atrium Health. "And what we have already experienced in our first year together – especially as we continue to collectively battle this pandemic – is that we are a much stronger organization as
one. Whether through sharing the best clinical practices, launching a second campus of Wake Forest School of Medicine or discovering new cures, today's announcement of our new Atrium Health Wake Forest Baptist brand is a tremendous milestone in our quest to be the national destination for care."