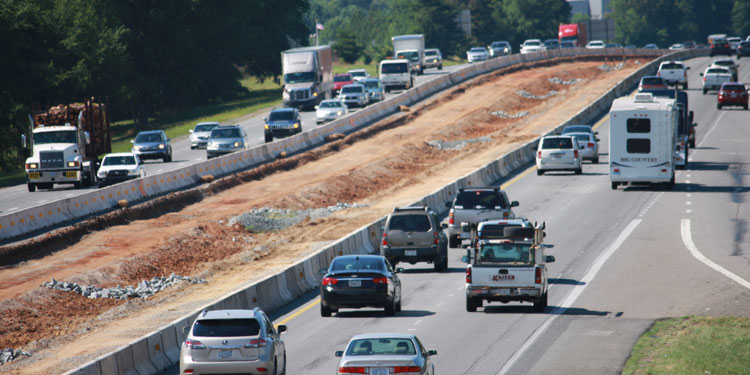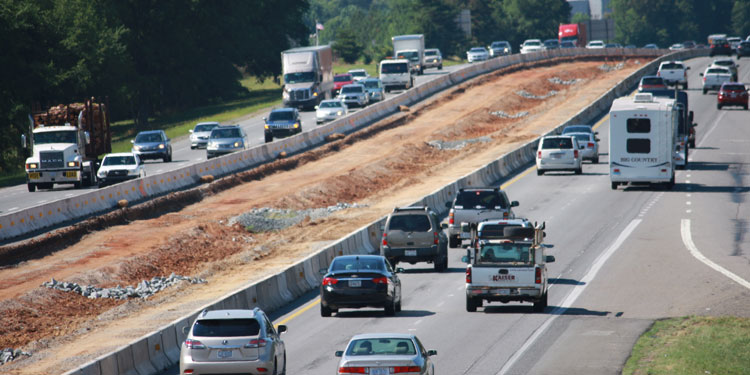 Jan. 30. By Dave Vieser. While there's still no final word on where or when the next meeting of the I-77 Advisory Group will be held, local leaders are saying it needs to be open to the public. The advisory committee, which represents what may well be the last chance to fix the toll lane project, met behind closed doors last week.
A firestorm ensued.
No less than former Gov. Pat McCrory and Davidson Commissioner Jim Fuller, a former judge and legal scholar, said Lake Norman Chamber CEO, Bill Russell, almost certainly unintentionally, violated North Carolina's open meetings law.
"It should have been open as an advisory function," Fuller said. "Part of the problem with I77 is that it has been mystifying and hard to get info about the project. My opinion: Let the sun shine in." McCrory excoriated Russell on a radio show, and an Observer editorial called him a "lawbreaker."
Huntersville Mayor John Aneralla said going forward "the meetings should be open to the public unless confidential information will be discussed."
However, Russell seemed to stand by the decision. After much consideration, he said, "we decided that closing the first meeting would be the best way to have our participants speak freely without having people or cameras hanging over their shoulder."
Russell also indicated that while he advised DOT staff that he recommended closing the meeting, DOT did not request that it be closed.
He did not say who else was involved in the decision. 'I can only say that the 'we' were many of the same people who have been driving the I77 Biz Plan and Chamber efforts on this issue," Russell said. The I-77 Business Plan is a group that has met at the chamber to strategize on how to fight the current toll plan in Raleigh. Members have included former Chamber Chair John Hettwer and Kurt Naas, who is now a member of the Cornelius Town Board.
Meanwhile, Cornelius Today has learned that Naas, who has led the anti toll efforts in the region during the past several years, tried to make the first meeting of the  I-77 advisory committee open to the media and the public. Naas made his preferences known in an email he sent to Carly Olexik in the DOT's Raleigh offices on Jan. 18.
"Carly, any update on meeting time & place?" said Naas in his email. "Also if it is open to the public? I'm being asked. For what it's worth, in the interest of transparency and gaining trust I hope this will not be a closed meeting. That would send the absolutely wrong message for a project rightly under fire for exactly those reasons."
Olexik responded later that day, stating that "right now, we are responding to the recent snow event, but I will follow up with you when I have more information." The state experienced as much as a foot of snow that day, creating extremely hazardous road conditions.
As it turns out, the meeting took place less than a week later, on Wednesday Jan. 24 at the Lake Norman Chamber of Commerce in Cornelius. It was closed to the media and the public, a possible violation of North Carolina public meetings law.
The next meetings are tentatively set for Feb. 14 and Feb. 22 at a location to be determined, but there are no guarantees they will be open to the public, a well-placed source said.