By Kate Stevens. As the I-77 commute to Charlotte grows longer and traffic around the suburbs increases, driverless vehicles, along with shared mobility strategies including driverless ride-shares and buses, will change how we travel. But experts are unsure when and how quickly autonomous vehicles will be integrated into everyday life
"It's still sometime out there and when it happens is one question but how fast does it come to us?" said J. Kevin Lacy, a state traffic engineer and director of the North Carolina Department of Transportation's Division of Transportation Mobility and Safety. The technology has implications around everything from bus stops to shuttle services.
Lacy was one of two keynote speakers at a transportation and mobility presentation hosted recently by the Mooresville South Iredell Developer Council at Langtree Plantation.
It's also unknown whether, after the introduction of autonomous vehicles, the Interstate 77 toll lanes foisted upon Charlotte-area commuters could eventually become obsolete.
In an email, Mary "Missy" Cummings, a professor at the Duke University Pratt School of Engineering and the director of the Humans and Autonomy Laboratory, said she believes the use of driverless shuttles moving people from one location to another is only a "few years" away.
Driverless shuttles have already been introduced in Las Vegas.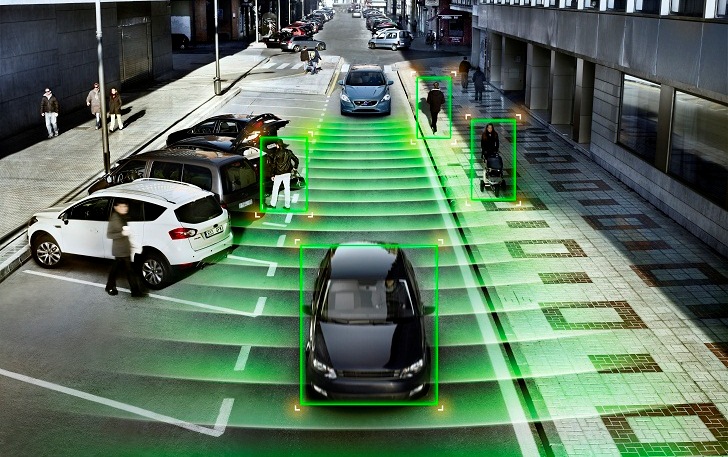 But using a driverless vehicle where you can "jump in the back seat, tell it to take you to New York City and then go to sleep" will take 15 years or longer, Cummings said.
I-77 toll lanes will eventually become useless after autonomous vehicles, but given the state's slow movement on the technology's development and the expected completion of the toll lanes in late 2018, "both approaches can be accommodated," Cummings said.
Although federal transportation officials selected the Interstate 540 Triangle Expressway toll road more than a year ago as one of 10 testing sites nationwide for driverless car technology, Cummings said the state "has not actually conducted any testing that I am aware of nor laid out any concrete plans for how to use the test site status."
The 19-mile toll road connects Research Triangle Park with Cary, Apex and Holly Springs.
North Carolina Turnpike Authority Executive Director Beau Memory and Steve Abbott, NCDOT assistant director of communications, did not return messages left for comment on the issue.
Cornelius Board of Commissioner Dave Gilroy said he asked senior management with the toll lane project's developer, Cintra, about the coming effect of driverless technology, including driverless ride-shares and carpool on demand, on the toll lanes several years ago.
"The same issue of technological obsolescence exists given pervasive use of mobile ride-sharing apps," said Gilroy in an email. "Remember, three [passengers] is free on the toll lanes, forever. Autonomous vehicles and ride sharing apps will destroy I-77 tolls economics, albeit will take several years."
Cornelius Board of Commissioner Kurt Naas, founder of the Widen I-77 anti-toll group, said in an email he thinks there will be other applications of technology to avoid paying tolls prior to the adoption of driverless cars.
"One of these will be the adoption of carpooling apps," Naas said. "In south Florida, Lyft Line offers carpoolers a discount. Waze has a carpooling feature. Then, there's Rideflag, a startup that's designed an app to specifically interface with FDOT's tolling system and give carpoolers a free ride. I suppose you could say that this innovation to encourage carpooling is all well and good, but I look at it as evidence that the toll project creates public misery instead of a public solution."
The natural progression of mobility technology is moving towards autonomous vehicles, said Craig Lewis, a principal with Stantec's Urban Place, an international design consulting firm with offices in Charlotte.
Lewis, who spoke at the Jan. 8th transportation presentation in Mooresville, works on projects across North America and Canada to implement driverless shuttle pilot programs.
Primarily, experts agree the first step in this progression to autonomous vehicles is the switchover to electric cars, Lewis said.
In five to six years, the majority of new cars coming off the lot will be electric or plug-in hybrid, Lewis said.
Auto manufacturer Tesla said it will release a fully autonomous vehicle in 2018 with Google claiming it will release one by 2020, Lacy said.
And, on Jan.12, General Motors unveiled concept plans for a driverless vehicle – without a steering wheel or pedals – through its autonomous car unit Cruise Automation.
Autonomous vehicles will be safer than cars with human drivers who often make deadly mistakes on the road, Lacy said. These vehicles will be smarter, more efficient and pollute less than their current counterparts.
"This technology will change our lives," said Lacy. "It will change our transportation life, it will change our home life."
The government will also have to create a new revenue structures based off autonomous or electric vehicle usage as opposed to the current motor fuel tax and license and vehicle registration fees if fewer people are opting to drive, Lewis and Lacy both said.
Most likely these bills will be sent in the mail and include the exact time and places the autonomous vehicle took you, Lewis said.
"Not to pick at the scab of 77…but you're driving down 77, you won't need to be in the toll lane," Lewis said. "Because it will know that you drove on 77 at 7:38 and you were on it for eight miles. And you'll get a bill that's based on, potentially, that level of usage and that time of day usage."
But how soon consumers accept autonomous vehicles once they have been introduced is still unknown, Lacy said.
Cars took 75 years to jump from being in just 10 percent of American households to 90 percent of American households when they were introduced in the early 20th century, in part because roads and infrastructure had to be build to accommodate them, Lacy said.
Electricity took 42 years to go from 10 percent to 90 percent of American households; telephones took 73 years, he said.
But cell phones took only 14 years and smart phones took three years to go from 10 percent of American households to 90 percent, Lacy said.
"Once that autonomous vehicle gets introduced to America and it's a viable product, is it going to be a cell phone?" said Lacy. "Because the infrastructure is already built. Or is it going to be a smart phone?"
With the advance of autonomous mobility options, including driverless shuttles, buses and ride-sharing options, car manufacturers will begin selling monthly subscriptions for the use of such transportation, Lewis said.
Local cities and towns must also prepare for the coming revolution by adapting their infrastructures for connected and autonomous vehicles, Lewis said.
Community leaders will have to consider adaptive reuse for parking garages when fewer cars need to be parked thanks to the advance to autonomous vehicles that may return home or pick up another passenger after they have arrived at their destination, Lewis said.
Electric charging stations will need to be built if retail centers want customers to shop there, he said.
Cristina Shaul, spokeswoman for the town of Davidson, said town leaders decided not to build a parking deck after design consultants warned them about the future trend of driverless vehicles.
Shaul said the town would love to move in the direction of more electric vehicles but added, "I think it's just a matter of of cost and practicality."
In an email, Cornelius Planning Director Wayne Herron said town officials are "constantly talking about" the need for charging stations and how to handle autonomous vehicles.
"I think it may become something we look at more closely in the next couple of years," said Herron.
The town police department currently uses two hybrid vehicles and last year installed an electric charging station available for public use behind Town Hall, Herron said.