Cherese Spand • SHE Wealth
As a woman of color and entrepreneur I face different issues than my counterparts. Nevertheless, I am exceptionally proud of what I have overcome thus far. I don't see Black history month as a month. For me it's a daily lifestyle. The history we are taught in school does not resemble our history as people of color.  There is so much culture and information left out of textbooks that we have not even begun to scratch the surface. It takes research, discussion and discovery to put the pieces of this puzzle together. With the family discussions and access to genealogy records, we are finding that our past is much more powerful than we have previously thought.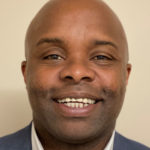 Cederic Scott • Viking Mergers & Aquisitions
Black History means I will hold my head high and reflect on the accomplishments of black leaders around the world, not just in February but everyday of the year. It means pain and struggle, love and triumph.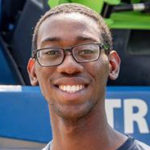 Kareem Miller • We Clean Dumpsters
Black History is extremely important. As I look back on American history, this country has come a long way and that couldn't have been done without the blood, sweat and tears of our forefathers. It is a time where I personally pay respect to those who paved the way for entrepreneurs like myself to change the narrative of black ownership. When there is someone who looks like you and has owned a business before, you know that it's possible.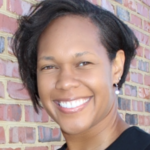 Tracy Alston • New Mentality & Mental Edge Fitness Solutions
Black History Month means to me as an entrepreneur, empowerment. I am empowered and inspired every day to use my platform to let people know that we all have a calling on our life.

Dontavious Thomas • Schooly Mitchell
Black History means opportunity. I was blessed to be in this position because of the sacrifices other notable people have made. From Rosa Parks, Martin Luther King Jr., Malcom X etc., I take great pride in black history. It has taught me perseverance.