Nov. 5. Visit Lake Norman, the convention and visitors bureau based in Cornelius, was honored with four awards for achievement in destination marketing at the recent North Carolina Tourism Leadership Conference.
VLN received a Gold Award for best Community Relations for the Ambassador and Internship Program that recruits ambassadors and interns to work in the visitor center located on West Catawba Avenue in Cornelius.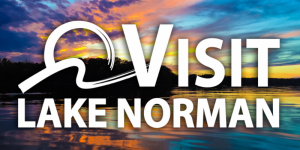 VLN also received a Platinum ​A​ward​s​ for best Meetings & Convention Marketing for the use of an interactive ​trade show ​booth​ and for​ Leisure Marketing for its E-Newsletter and Blog utilization.
VLN received a fourth Platinum award for best Group Marketing for its partnership with Davidson College Athletics. VLN has won 10 destination marketing awards in the last four years.
The North Carolina Tourism Leadership Conference is an annual joint conference between the Destination Marketing Association of North Carolina and the North Carolina Travel Industry Association. Awards are given annually at the conference to honor and showcase innovation, best practices, creativity, and outstanding efforts and results in destination marketing across North Carolina.
The award selection committee is comprised of peers from South Carolina, Virginia and North Carolina industry affiliates.