March 29. VinFast, the Vietnamese automaker with a new line of electric vehicles, will build its first North American automotive assembly and battery manufacturing plant in the Triangle Innovation Point megasite in Chatham County.
The $2 billion investment will create 7,500 jobs, but President Joe Biden said the overall investment will be on the order of $4 billion.
Largest eco-devo announcement
Either way, this the largest economic development announcement in the state's history.
"North Carolina is quickly becoming the center of our country's emerging, clean energy economy," said Gov. Roy Cooper.
VinFast's factory will create a major manufacturing center on a 1,977 acre site. Phase 1 will include electric cars and buses production and assembly, EVs batteries production, and ancillary industries for suppliers.
Construction for Phase 1 will start this year; production is expected to start in July 2024.
Huge potential
"Our efforts to build a clean energy economy are driving companies to make more in America rebuild our supply chains here at home, and ultimately bring down costs for the American people," Biden said.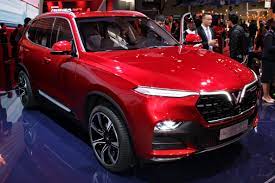 The capacity of Phase 1 is expected to be 150,000 vehicles per year.
VinFast, the only premium car producer in Vietnam, completed the construction of its factory in Haiphong and developed its first three car models in just 21 months.
VinFast will invest in this factory in phases. Vehicles to be produced at the site include the VinFast VF 9, a 7-passenger all-electric Sport Utility Vehicle (SUV) and the VinFast VF 8, a 5-passenger, all-electric mid-size SUV.