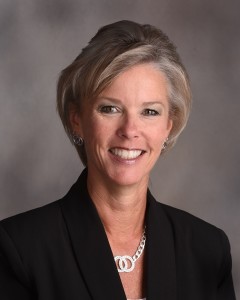 June 30. Cheryl Rinehardt has been named executive vice president and chief credit officer at Uwharrie Bank.  She joined the Albemarle-based bank in 2008 as a vice president of credit administration. Through the years, she continued to assume additional responsibilities within the credit administration area and was named senior vice president in 2011. The announcement was made by Uwharrie CEO Roger Dick.
"It is always a pleasure to see associates such as Cheryl excel in their jobs," commented he said.  "With the added responsibilities and title promotion, we are confident in her abilities to continue making a difference in our company and community." Rinehardt has been very active through the years with the United Way, American Red Cross and her local volunteer fire department.
Uwharrie Bank is a full-service bank subsidiary of Uwharrie Capital Corp. Along with Strategic Investment Advisors, Uwharrie Bank is committed to supporting the success of counties and communities of the Uwharrie Lakes region through a full range of financial solutions.  Additional information can be found at www.uwharrie.com .