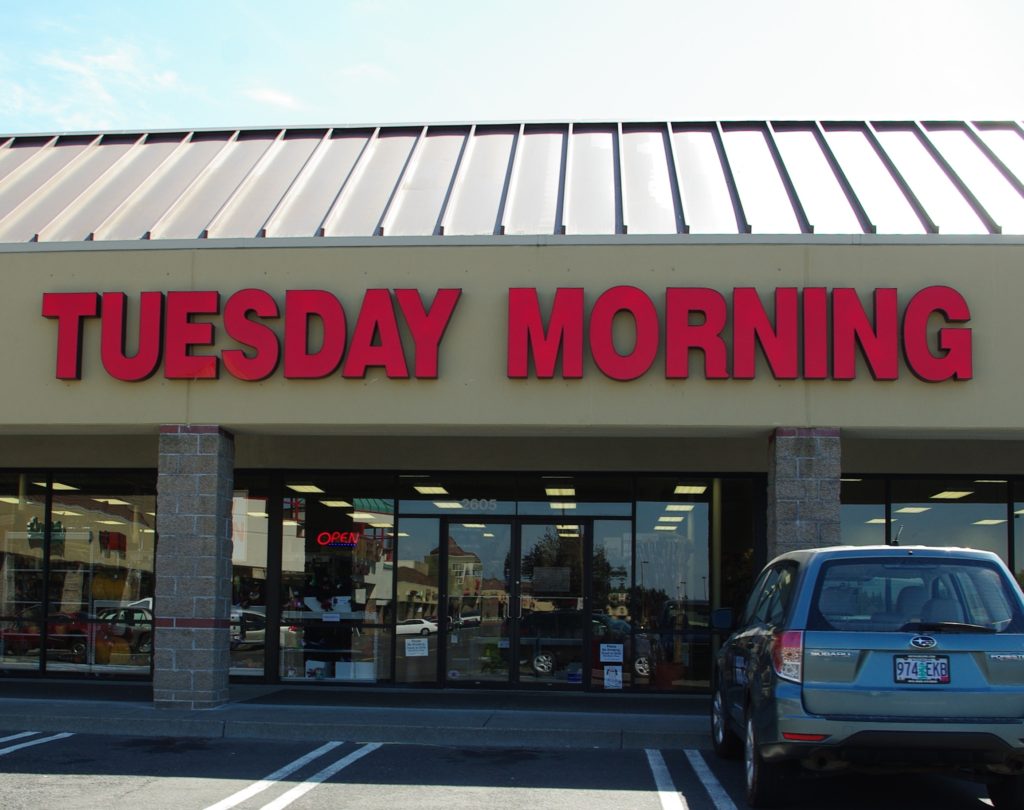 May 29. Tuesday Morning is the latest retailer to  file for bankruptcy related to the coronavirus pandemic and announce store closings.
Stores in Huntersville, Mooresville and Charlotte are not among the first 132 to close. The only NC store slated to close in this round is in Raleigh.
After filing Wednesday, the off-price retailer released the first 132 stores of the approximately 230 locations it plans to close this summer. Tuesday Morning sells home and holiday decor, bath and body goods, select food items and toys.
"These stores were identified as underperforming or are situated in areas where too many locations are in close proximity," the company said in a statement.
About 100 additional stores will shutter in a second round of closings after the company tries to renegotiate leases.
COVID impact on retailers
COVID-19 has hit retailers who were in debt harder than others, with J.C. Penney, Neiman Marcus and J. Crew  recently filing for bankruptcy.
Pier 1 Imports, which has a store in Birkdale Village in Huntersville,  announced last week that it will close all of its stores in bankruptcy after previously planning to close half of its stores.
Victoria's Secret, another retailer in Birkdale Village, plans to permanently close about 250 stores in the U.S. and Canada this year. It looks like the Huntersville store will remain open, however.
Tuesday Morning CEO
"The prolonged and unexpected closures of our stores in response to COVID-19 has had severe consequences on our business," Tuesday Morning CEO Steve Becker said in a press release this week, adding that "the complete halt of store operations for two months put the Company in a financial position that can be effectively addressed only through a reorganization in Chapter 11."
On March 26 Tuesday Morning temporarily closed all 687 stores across the country.
On April 23, the company announced it would start to reopen stores as it was safe to do so.