Sept. 17. Four years after it opened, it looks like Truliant Federal Credit Union will close its 2,395-square foot branch in Antiquity Town Center. The 68-year-old Winston-Salem based financial institution the branch will permanently close on Friday, Oct. 9.
Membership growth
The credit union, which sponsors the Lake Norman Chamber golf tournament and the Carolina Renaissance Festival in Huntersville as well as local Pride festivals in Winston-Salem, Greensboro and Charlotte, opened a Huntersville financial center in 2015.
The location in Antiquity performed well in terms of loans and deposits, not as well around gaining new members.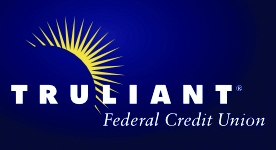 Brick and mortar
Truliant's closure in Cornelius comes as brick and mortar retail operations are closing fast a furious as well: In addition to SteinMart in Cornelius, Pier One in Birkdale Village will close for good this week and Sur La Table at Exit 25 will close by the end of the month.
Brick and mortar isn't going away.
Truliant bought the former Macy's retail store space at Hanes Mall in Winston-Salem in June. The 154,000 square foot store was originally owned by the Thalhimers department store chain dating back to 1990, and was converted to Hecht's in 1992. Through acquisition, Hecht's became Macy's in 2006. The space in Hanes Mall is located across from Truliant's headquarters.