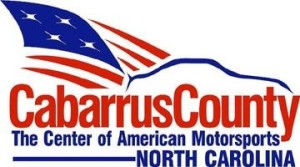 By Michael Mezquida. Cabarrus officials are saying that tourism isn't just a May and October affair anymore. They cite hotel occupancy rates and other figures prove people are coming to the Cabarrus for more reasons than just racing.
And another hotel is in the planning stages of being built in Concord. Homewood Suites, a division Hilton, had its December application approved in May. What is planned is a 91,573 square-foot hotel with 115 rooms and 612 square feet of meeting space. It will sit on the currently vacant three acres of property at the intersection Bruton Smith Blvd and Padgett Pkwy. "It will be a multi-story construction project," said Craig Thomas, town planner for the city of Concord.  Homewood Suites are mid-tier, extended-stay hotels.
"We look at visitors in three segments," says John Mills, executive vice president of the Cabarrus Visitors Bureau. "We have your leisure visitors here to watch racing or visit friends on the weekends, we have group visitors here attending conventions or other organized activities in the area, and then there's our corporate travelers. What we've seen is an increase in all three."
Mills cited a number of accommodations that have made the area desirable for meetings and leisure activities which included The Embassy Suites Hotel Resort & Spa, adjacent to the 42,000 square-feet of event space at the Concord Convention Center, and The Great Wolf Lodge resort that opened in 2009. "We offer easy Interstate access to newer properties with many different options to our visitors," he said.
According to the CVB, there are currently 2,700 hotel and motel rooms in Cabarrus County. Last year 632,000 of them were sold out, an 11 percent increase over the previous year.
Occupancy rates rose from 57 percent in 2013 to 63.5 percent last year. The months of April and June last year both experienced an almost 20 percent increase.  In a decade, tourism revenue has increased in Cabarrus by more than 75 percent, going from $191 million in 2003 to $372 million in 2013. This generated more than $20 million in tax revenues and relieved each household from paying $424 more in local and state taxes.
The current bed tax in Cabarrus is 6 percent, not inconsistent with the national average;  Mecklenburg's is 8 percent.