By Katie Piccirillo Sherman. Business Today recognized 14 women business leaders who have had a substantial impact on their community.
This dynamic group of ladies has weathered both good and bad times and adapted, learning new skills while still maintaining an admirable service record in the community.
Their professional accomplishments and record of giving back were judged by prior winners.
More than 100 people attended the 13th Annual Champagne Reception and Mini Business Expo at River Run Country Club in October. Among the winners were entrepreneurs, health care professionals, a Realtor and financial leaders.
They stand ready to share their advice with a new generation of women: Follow your passion, set goals and fight for them.
"Do what you are passionate about. It is much more than just making a paycheck. Passion will intensify your focus. Passion bring energy and enthusiasm. It will bring people towards you," said Jennifer Lidstrom, owner and chief physician  at Lakeshore Sports Chiropractic.
Passion and conviction were common themes. Lori Savio, owner of The Shoppes at Home, Heart & Soul, said, "follow your heart in all you do. Stand up for what you feel is right in your heart even though it may not be a popular decision."
Caring for community and family was equally important.
"Being successful monetarily is good, but that has never been my ultimate goal," Savio said. "For me it has always been about making a difference in the world. When I leave this earth, I hope to be remembered for the lives that I have touched and the love and kindness that I have shown."
And at the same time, they don't over-plan or get lost in goals and achievements.
"I've never been one to plan out my life very far into the future, although ironically, I'm a 'planning' type in the short term," said Laura Engel of Aquesta Bank.
"I've always liked the saying 'If you want to make God laugh, tell him about your plans,'  so I've  tried to keep my mind open to all sorts of possibilities. I started my career with a law degree and went to work for two of the Big Six (at the time) accounting firms to do tax consulting for seven-plus years," Engel said. "After staying home with my children for almost 20 years, I found myself back in the workforce doing a completely different job—one that I was never formally trained in, but  pleasantly discovered I was fairly well prepared for due to my past volunteer work.  I've enjoyed letting life take me in unexpected directions and look forward to all the surprises—hopefully good!—that lie ahead."
Successful women have a knack for making the best of what life throws at them, and we know they will keep hitting back.
Meet the Lifetime Achievement Award winners
ERICKA CAIN: Leading from behind the scenes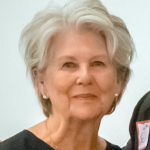 Ericka Cain had a very modest upbringing in the Piedmont region of North Carolina, and attended Western Carolina University where she studied Elementary Education. She worked with Title 1 children in public school in Hendersonville.
In 1987 she joined Financial Independence Group, now based in Cornelius, where she quickly became an integral part of the business. Today she is Chief Administrative Officer.
Financial Independence Group grew from six employees to almost 150 – more than 50 of whom perform the very tasks that she single-handedly did 30 years ago.
In 2000, she was named CAO because of her leadership. The administrative teams take pride in their work and accurate results.
She and her husband, Bill Cain, are well-known mentors and business leaders.
"Ericka has been a giving person providing resources and means for many causes as well as creating assets and opportunities for the Lake Norman region.
Her honest feedback, her wisdom and advice gave them the opportunity for personal and professional growth. She always insisted on excellence and exemplified that concept in all that she does."
TONYA RIVENS: Career woman always gives back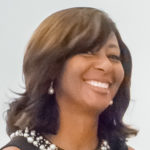 Tonya Rivens, who has a journalism degree from the University of North Carolina at Chapel Hill, has had a long career in broadcasting after an earlier career in airline management. She is one of the most well-known products of Cornelius.
During her 17 years in broadcasting, Rivens has worn the titles of program director, music director and community affairs director. Her current show, Sounds of Inspiration With Tonya Rivens, is featured on Streetz 103.3, where she is also weekday Traffic Reporter. Her radio career also includes stints at WPEG (Power 98 FM), WBAV (V101.9) and WPZS (100.9).
She also owns a small business, the Rivens Business Center in Cornelius, which houses a hair salon, barber shop, nail salon and non-profit resource center under her 501c3, The Ausie Rivens Community Center/Scholarship Foundation.
The scholarship was founded in 2004 in honor of Tonya's grandfather, the first black barber in Cornelius. The non-profit also sponsors youth camps, trips and an outdoor gospel celebration.
Early in 2011, Rivens decided to branch out in the pursuit of radio syndication with the creation of "Gospel Insight with Tonya Rivens." Tonya has also worked as a television personality and traffic reporter on WBTV. She can now be seen on WCCB, Charlotte's CW, News Rising.
"I enjoy being able to inspire others, work in the community and show how trusting God can bless you tremendously," she says.