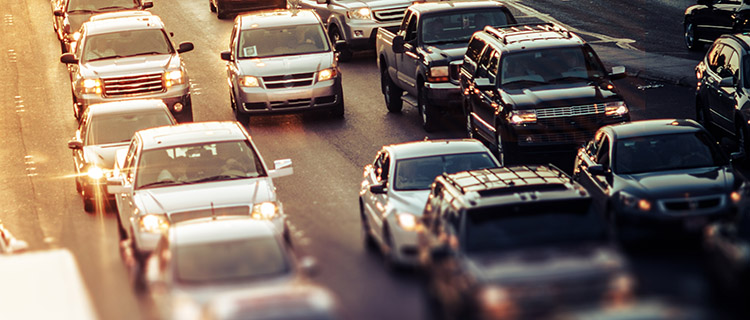 Part 2 of 2.
By Kate Martin/Carolina Public Press. Toll routes are intended to relieve traffic congestion, but they do so at a cost, which revenues are intended to offset.
The Triangle Expressway, which opened between Apex and Durham eight years ago, has been exceeding projected revenues while operating under its annual cost projections.
But a Carolina Public Press investigation has found that the cost and revenue pictures for the state's two newest toll routes in the Charlotte area, the Monroe Expressway and the Interstate 77 Express Lanes, are much less clear.
The Monroe route has not met its initial projections, while the I-77 lanes opened too recently for numbers to be available. Changes to the I-77 pricing structure were also instituted just this month.
Triangle Expressway in the money
The Triangle Expressway is more popular than officials anticipated a decade ago when it was developed. The N.C. Department of Transportation is also operating it at a much greater-than-anticipated profit.
For the fiscal year ending in mid-2019, the Triangle Expressway earned $52.6 million — $12.9 million more than was projected a decade ago.
Those revenues covered more than double the state budget's allowance of $20.2 million in annual costs. But the Triangle Expressway also stayed under those cost projections by about $120,000.
Usage of the route also continues to grow. Transactions on the Triangle Expressway — each time a driver uses the toll road — increased by 8.7% over the previous year, according to the most recent DOT annual report.
Driving the full length of the Triangle Expressway, from southern Wake County to the Durham-Chapel Hill area, will cost a driver $3.37.
Monroe Expressway good on costs, not toll revenues
More drivers than expected are taking the Monroe Expressway, a bypass connecting the western Union County bypass with Charlotte-area Mecklenburg County. Even so, revenues are lower than expected.
The state thought it would earn $7.5 million from the expressway but fell short by about $1 million, even with heavier-than-expected usage.
According to DOT's annual report, that shortfall can be partly blamed on the delay caused by the system's bill-by-mail cycle.
Drivers who do not use NC Quick Pass can expect to receive a bill in the mail about 30 days after they drive the toll road.
Fortunately, the cost of operating the Monroe Express for the fiscal year was much lower than anticipated at $2.8 million — about $1.8 million less than DOT projected.
Drivers pay flat tolls on the four-lane Monroe Expressway, unlike the variable rate now in place on nearby I-77. The 18-mile toll road shaves 20 minutes off a driver's commute, according to NCDOT.
A full-length trip on the Monroe Expressway costs a driver $2.54 with the NC Quick Pass.
I-77 Express Lanes a newcomer
The annual report does not include cost and revenue for I-77's toll lanes, which began opening last year.
Enter variable rate tolling, also called congestion pricing or dynamic pricing, which debuted in North Carolina on the I-77 Express Lanes.
Starting Dec. 1, drivers in the I-77 Express Lanes started paying more as traffic demand increased and speeds slowed.
Toll rates can change every five minutes depending on traffic conditions, from as little as 35 cents during low traffic for each section driven to a high of $2.35 per segment during rush hour.
The goal is to keep traffic flowing at a minimum of 48 mph, according to I-77 Mobility Partners, the limited liability company that was contracted to oversee development and construction of the route and now handles maintenance and operation of the tollway.
Carpoolers with three or more passengers can also drive in the express lanes for free, but only  if they have an NC Quick Pass with High-Occupancy-Vehicle status toggled on.
Changing behavior with toll charges?
Economist Robert Krol told CPP that tolling part of a roadway based on congestion can change driver behavior.
"By varying the toll, higher during rush hours and having it be lower or zero in the middle of the night, it will even out the traffic flows," said Krol, senior affiliated scholar at the Mercatus Center at George Mason University.
"You don't need to get that many drivers off the highway to significantly increase speeds."
A full-length trip on I-77 Express Lane's main line during peak congestion will now cost a driver $9.40 one way, according to information from I-77 Mobility Partners.
That same trip during low-demand periods will cost a driver $2.45. Drivers who do not use an NC Quick Pass transponder will pay more.
Drivers who travel the same route without using the toll lane or decide a secondary road fits their needs sufficiently, will continue not being charged.
—Martin is a reporter for Carolina Public Press. Visit www.carolinapublicpress.org.