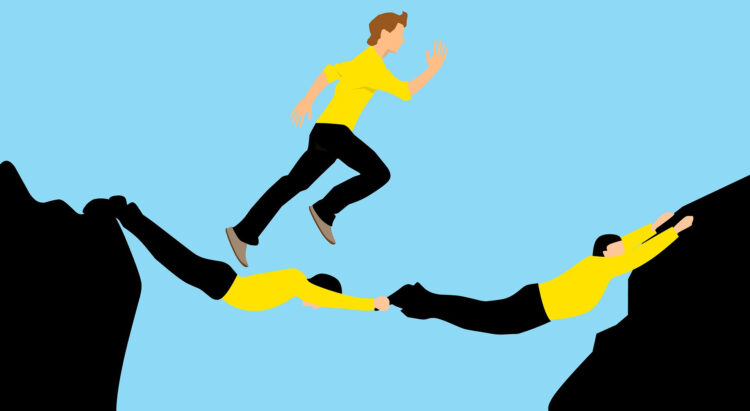 By Cheryl Kane. It appears we may soon be able to manage COVID-19, instead of it managing us, and return to more robust ways of doing business.
Let's make sure we are ready and able to do so.
As we approach the fresh opportunities we long for, there are several ways we may have to adjust and adapt, again, and move forward together.
How we plan
We've hoped for a return to normal, but it may not happen fast. Many of us will not be able to return to routines that were on autopilot previously.  Plans will likely require much time to create, need re-tuning as we roll them out, and thoughtful conversations along the way with those trying to implement those plans. Planning is necessary; patience will also be required.
How we help each other
Independence is generally a desirable trait. But our returning to business locations, trying to establish high-functioning routines, and getting systems and processes back under way may well require the assistance of others. Remember to offer your assistance to colleagues where and when you can. Lean on others when you need to. Managers who delegate may need to remember to authentically check on employees who carry large burdens.
How we measure time
In many cases working through Covid has been unbelievably hard to conduct efficient, effective business strictly electronically. The time it takes to accomplish tasks is compounded by so many unexpected variables and delays. It is quite possible our post-COVID-19 work processes will require much adjustment, too.
But EVERYTHING may take more time than expected. At the same time we all want to be highly productive we also may have to realize the best time management plans may, initially, have to be constantly adjusted. That is not failure. That does not mean people are not working diligently nor that the plans were faulty, it means the new information we have each day gives us clarity of the evolving path toward our goals. Don't get discouraged. Keep moving forward.
How we manage meeting communications
There will likely be many, many meetings and conversations that seem to drag on because some planning processes and problem solving will be complex. Listening well, at times being comfortable in silence as others think through things that you have said, encouraging others to expound on their ideas ("Please, tell me more about your idea.") vs. retorting to those you may not immediately agree with, and restating the primary goal to be met to refocus everyone—all of these techniques can help divergent perspectives and ideas culminate in meaningful outcomes.
How we manage relationships
Life is profoundly different now for more of us than will meet the eye. COVID-19 is a pandemic; it has collected a high toll from too many of us. We all want to move forward but it may be at different speeds.
While we may be visibly present and seemingly high-functioning, we are not the same now. Many of us have lost family, friends, and have been ill ourselves. We will have colleagues and customers who are exhausted from added responsibilities that life-with-COVID-19 caused them, which we cannot see.
•••
We will need to be acutely aware of others' needs, and our own, as we move ahead. Empathy and sensitivity will be appreciated.
Let's plan to manage ourselves thoughtfully. Let's move business forward, together.
Cheryl Kane, MBA, PHR, GPHR, SHRM-SCP, is a strategic business consultant, sales trainer, & professional speaker specializing in problem solving and service quality. Cheryl welcomes your communication at email: [email protected]