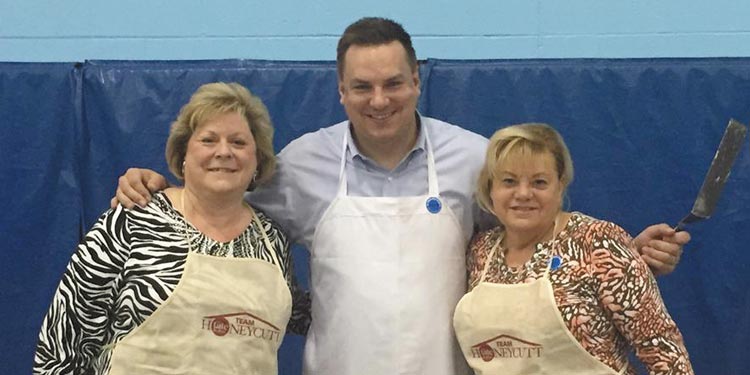 More small businesses are getting involved in charities and non-profits, and some are using micro-events to gain media traction in the event-congested world of doing good.
What can go wrong? As it turns out, plenty. Events come and go, and, where dueling charities are involved, an upstart can dilute the clout of an established charity. On the flip side, upstarts can help sharpen the mission and operations of a venerable non-profit.
"We really encourage companies to think about the alignment between social impact…and business goals and interests," says Leslie Pine, a senior partner at The Philanthropic Initiative, a non-profit in Boston that looks at the business side of philanthropy.
When it comes to supporting non-profits, enlightened self interest—not just a desire to do good—can benefit companies, employees and society at large. The experts say charities that line up with business goals as well as personal and team goals may be a good fit.
Diane Honeycutt, a Cabarrus County commissioner and one of the top realtors in Business Today's market footprint, says volunteer work is a passion. "Working together we are very fortunate to have this great community with an incredible quality of life," she says.
A good example of an overall corporate goal and a charitable fit would be a homebuilder and Cabarrus Habitat. But a desire for corporate team-building also lines up with the way Habitat approaches home building for at-risk families, Pine says.
"Working as a team with a charity gives employees a way to work together," she says. "It can build employee morale, goodwill, enhance employee retention."
But if small businesses put their public relations machine into high gear for what might be a small one-time event—as opposed to a consistent, long-term approach—the marketplace will "see something that is purely for marketing or public relations, and they will see right through that," Pine says.
Potentially worse is being hypocritical. A tobacco company shouldn't expect much goodwill by sponsoring a youth center.
Pine encourages companies of all sizes to go through a careful planning process. It should include employees, managers and members of the ownership group.
"Establish a steering group to go through a planning process," Pine says. "What are the things that are the drivers for us? Is it team building, community goodwill or both? Will this event or charity help us accomplish our goals?"
Some companies, as well as some non-profits, are getting away from the fancy parties that might cost $200 or more for a couple to attend, Pine says.
Several non-profits around the country are putting on "No Show Balls" which use a dose of humor to ask for funds, rather than convincing individuals and companies to attend an event where it might be tough to fill a table of like-minded partiers.
"The event world is challenging. Businesses get asked to buy a table at all sorts of events, Pine says. "On the other hand, there is the benefit itself, the social aspect and having your name associated with it."
She says it is tough to "figure out the impact of buying a table," both on the charity and the cause it serves. "Some have set a policy of not doing any…they would rather just give to the organizations that are doing good work."
What happens when yet another cause knocks on your door? Pine says it's helpful to have gone through the process of determining eleemosynary goals and objectives as a team.
"Then it's easier if something comes along that doesn't fit your goals to say 'we've gone through a planning process, and we have decided we will support x,y and z.' It's just that you have to pick your spots…you cant be all things to all people."
Online Resource: charitynavigator.org