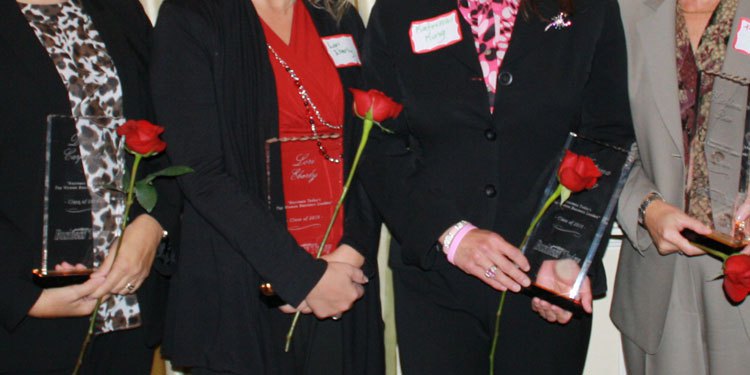 Twenty-one successful women will be recognized at the 2017 Top Women in Business Awards, one of the oldest and largest events honoring women in Lake Norman and Cabarrus County.
This year's Top Women finalists are a diverse group, ranging from small business owners to physicians and Realtors. Business Today's Top Women awards have a 13-year-long history of recognizing excellence and leadership.
This year's stellar crop say being true to yourself, doing more than what's called for, appreciating diversity and staying humble are some of the keys to success.  There are 20 nominees, and one recipient will receive a Lifetime Achievement award.
Here's one gem, from Jennifer Lidstrom: "If you love what you do, you will succeed. With passion you don't mind the extra hours, you don't mind the blood, sweat and tears that it will take to survive in the business world."
Successful women lead from a position of strength and compassion. All our nominees are successful, the exemplars will be announced at the 13th Annual Top Women Champagne Reception Oct. 19 at River Run Country Club.
Successful women are also tough. This advice comes from Lori Savio: "Stay true to who you are and do not be afraid to ask for what you are worth."
The judges' criteria includes, in part, leadership skills, progress in achieving business or personal goals, charitable work, length of tenure with an organization, management of important projects or teams and ability to juggle challenging workloads with the demands of a family.
Top Women Nominees: Best Advice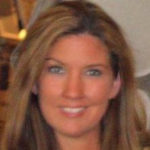 Candace Khashman
Proprietor, CoCo Couture, Active member of Lake Norman Chamber of Commerce & Sumaritan's Purse
"Follow a business plan and do not deviate from it! Invest in a financial advisor to help you through building your business. Any business is a true 'labor of love' and you must put forth 110%, nothing less!"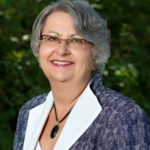 Cheryl Pletcher
Executive Director, Carolina Comfort Coalition at Serenity House, Active member of North Mecklenberg Women's Club & Project Lazarus
"To a woman who wants to go where no one has gone before: think vision, think passion. Understand that the world is about people making connections. You can't change the world by yourself. Build on the foundations of those who have gone before and make the world a better place. Have the mindset that one person can make a difference and that everything you do can be part of a better moment, better day and better year. Everything is a process and happens a step at a time. Keep your vision even when the process seems slow. Be expectant. Watch for the developments you wish for."
Connie Rheinecker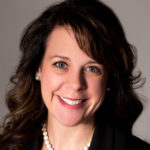 Area Director for Cabarrus County, Big Brothers Big Sisters of Central Carolinas, Active member of Habitat for Humanity Cabarrus County, Kannapolis Friends of the Library Board & Meals on Wheels
"Patience, being humble and willing to learn from our mistakes and others can lead to breakthroughs that may not happen without a positive attitude and the willingness to be creative and persevere."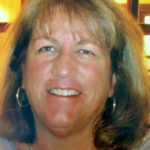 Dede Dunst
Program Coordinator of Education Department, Mitchell Community College, Active member of Mint Museum Auxiliary Board & Junior League of Charlotte
"Take on risks, look for new opportunities so that you can grow as an individual, work at the things you are passionate about and enjoy what life offers you along your journey professionally and personally."
Denise Curtis

Co-Owner & Physician Assistant, More than Faces Medical Spa
Active member of Executive Women of Lake Norman & The Corner Table Soup Kitchen of Hickory
"I would encourage any young woman wishing to start a business to stay true to yourself and your beliefs and never loose sight of why you started your own business. It's so easy for women to have self doubt and question their value in the business world so it's critical to surround yourself with like-minded individuals that will be there to support you."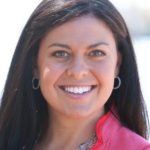 Jennifer Lidstrom
Owner & Chief Physician, Lakeshore Sports Chiropractic Center
Active member of the chiropractic team responsible for U.S. Olympic athletes
"Do what you are passionate about. It is much more than just making a paycheck. Passion will intensify your focus. Passion brings energy and enthusiasm. It will bring people towards you. Passion is LOVE. If you love what you do, you will succeed. With passion you don't mind the extra hours, you don't mind the blood, sweat and tears that it will take to survive in the business world."
Holly Grimsley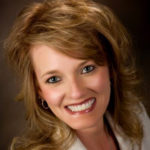 Owner, HolTon Construction Concepts, LLC; Grimsleys's Jewelry, LLC; Columbia Bed and Breakfast, LLC,
Active member of Cabarrus County Planning & Zoning Commission, American Red Cross, Cabarrus County Education, Concord-Afton Sunset Rotary (Public Image Committee Chair), Cabarrus Regional Chamber of Commerce & Home Builders Association and GOP Executive Board (Facilities Chair)
"It is no longer just a man's world, but there are still many challenges women encounter that men still do not, or is more easily overlooked. Be creative and do not be afraid to think outside of the box!"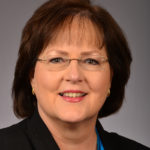 Jessica Castrodale
Community Outreach Coordinator, Carolinas HealthCare System NorthEast, Active member of Big Brothers Big Sisters Beyond School Walls, Cabarrus Farm and Food Council, Healthy Cabarrus Advisory Board, United Way Women in Leadership & United Way Health and Human Services Allocations Committee
"One cannot live as long as I have and have only one best piece of advice! Please indulge me with three. First, you are way more capable than you think you are. You may be a novice, but you are not an imposter. Second, as my daddy used to say, 'People have a reason for everything they do.' Recognize and remember that. Third, be true to yourself."
Kay Fisher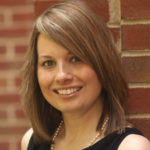 Owner, Kay Fisher and Associates, LLC, Active member of Our Towns Habitat for Humanity (Board Member), Davidson Lands Conservancy (Board Member), Rotary Club of North Mecklenburg (PR Chair), Lake Norman Chamber of Commerce (Diversity Council Committee Member), Co-Chair Eco-Davidson, Davidson College Capstone Project/Community Partner,Developing Tomorrow's Legacy (Founder) & Keller Williams-Agent Leadership Council
"Imagine you have a magic wand and with that wand you can have the career of your dreams. What does that career look like and what is the path to get there? If that path is unclear you can work to pave it for yourself."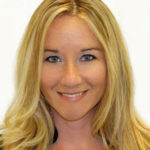 Kelly Waugh
Owner, Lucky Dog LKN; Lucky Dog Charlotte; Lucky Dog Franchise, Active member of Bull Dog Beauty Pageant
"Go outside your comfort zone!!! When I had recently started in the mortgage industry, I was 100 percent commission and needed to find ways to get business. Being in sales, you must have a strong ability to speak in public and to people you are not familiar with. I am an introvert by nature and had a large fear of speaking in public as many do. I decided not to let it stop me! I found ways to force myself to speak as much and as often in front of crowds to minimalize that fear."
Laura Engel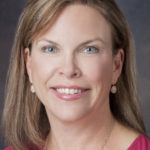 Independent Marketing Director and Shareholder Relations, Aquesta Bank, Active member of Hospice and Palliative Care Charlotte Region (Board of Directors), The Lauren Marie Kimsey Foundation for Synovial Sarcoma (Board of Directors), Big Day at the Lake Planning Committee & The Butterfly Run (Race Director)
"Work hard and do your job. Don't worry about what others are doing or their career paths. Focus on yours. Also, don't be afraid to speak up when needed (for example, asking for a raise or promotion that you believe is well deserved)."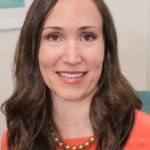 Lindsay Mashburn
Owner & Physician, South Lake Women's Healthcare, PLLC
"First, follow your passion. If you love what you are doing the hurdles are easier to move past. Take advantage of the opportunities presented to you. If these opportunities lead you in a different direction in life, don't be afraid to follow that path. Take the time to learn from the people placed around you in life. One of my favorite quotes is "everyone you meet knows something you don't know, but need to know. Learn from them." Never underestimate the power of networking. Don't be solely dependent on your career. Find a work-life balance for inner satisfaction such as spending time with family, volunteering, art, etc."
Lisa Nichols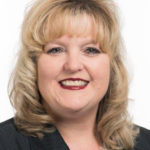 Nurse Manager, Novant Health Huntersville Medical Center, Active member of Christ Community Church (Bookstore Volunteer), Community Health Fairs (Blood Pressure Screener) & Angels and Sparrows
"From a healthcare perspective I believe that it is even more important to listen to your patients. Young women need to believe in themselves, and in any interaction, maintain compassion as the foundation and keep the patient in the center of every decision that is made."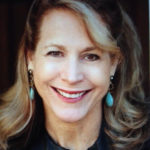 Lori Savio
Owner, Ambiance Interiors Inc; The Shoppes at Home, Heart & Soul, Active member of NC Little Smiles Charity, Mrs. NC (Official Sponsor) & The Twilight Wish Foundation
"Find something that you are truly passionate about! It will never feel like a job if you do what you love and what you were put on this earth to do. Follow your heart in all you do. Stand up for what you feel is right in your heart even though it may not be a popular decision. Treat colleagues, associates and clients with the respect that you expect to receive. Stay true to who you are and do not be afraid to ask for what you are worth. Try not to burn bridges. Most of all, share your God given talents with the world and it will enrich your life in ways you never imagined!"
Margaret Dabbs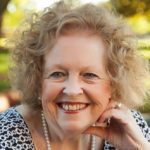 Broker, Team Honeycutt—Allen Tate Company Active member of Centralina Board of Realtors, National Board of Realtors, Ombudsmen for the North Carolina Association of Realtors, Christian Fellowship Class of Central United Methodist Church (President) & Backpack Buddies
"My parents and grandparents taught me at an early age that no matter what I did later in life I would be working among many different types of people. I choose to embrace that philosophy by doing my best at whatever job I was doing and try to make our world a better place."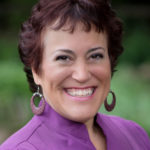 Mel Miller
Financial Advisor, Ameriprise Financial, Active member of Lake Norman Chamber, Business Sorority
(Founder/President) & Sandbox (Ambassador—Leadership Board)
"I would tell young ladies today to find a great mentor. Someone willing to share their failures, successes and personal pearls of wisdom. See what you can learn from others so as not to repeat their mistakes and quite possibly improve on their successes. Maintain GREAT relationships with other professionals in the area. They make great sounding boards and cheerleaders when you need them. Find your tribe."
Robin Byrd


Executive Director, Lake Norman Lucky Cat Program, Inc., Active member of Humane Society of Charlotte & the Charlotte
Community Cat Task Force
"In a single word…NETWORK! It is probably the most essential, professional activity we can do. Time spent networking is truly an investment, in both yourself and your business and the compounding effects of networking can be significant and long lasting."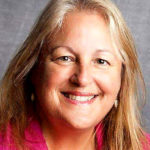 Shelia Brumlow
Owner, The OhananKey Company
Active member of Angels of '97 (Board Member), Big  Day at the Lake (Committee Member), Lake Norman
Chamber of Commerce, LakeNet & Lake Norman Small Business Network
"My best advice to a young woman just starting out is to understand that Perseverance is the key in business and in life. To deal with criticism and rejection is part of the learning process and when you can master not taking things personally and keep moving forward, you are surely going to have success. Keep a good sense of humor even in the stressful times, it helps tremendously."
Stephanie Wetzel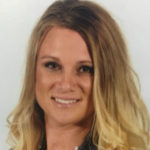 Vice President & Bank Manager, Capital Bank, Active member of Mooresville Soup Kitchen, My
Sister's House, Lowes YMCA (Finance Committee) & Lake Norman Chamber of Commerce
"I am a woman who has made it through domestic violence and am raising four awesome boys. My life's philosophy and 'hashtag' I am known for is #LoveWins. To me life is a beautiful gift and the more people we can touch with kindness and support the better. I ask my boys constantly, 'What's Mom's favorite word?' They typically roll their eyes and say, 'kindness.' I want them to know that is the MOST important thing they will ever achieve…be kind. It doesn't matter the accomplishments you have made or the awards you have received. If you are more known for the kind footprint you have imprinted on a soul rather than the career successes you have achieved, you have WON!"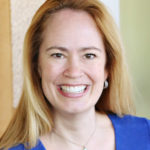 Susan Boaz
Owner, Flagology.com Active member of the International OCD Foundation (Board of Directors), Development Committee (Chair), Pediatrics Committee, PANDAS Physician's Network (Executive Director), A2A Alliance & Riley's Wish Foundation (Board of Trustees)
"Learn everything you can. Be kind, ask questions, plunge into new things, ask for what you need, and don't be afraid of opportunity. The only sure thing, is that your career will not go the way you think it will right now. But everything you learn, will be of use to you."
RSVP now for Top Women Champagne Reception and Expo Oct. 19
Reservations and pre-payment are required. To RSVP, call 704-895-1335. Tickets are $39 in advance.