Aug. 5. By Dave Yochum. Plans for the much-heralded Sprizzi Bev-Co. operation in the old Michael Waltrip Raceworld complex on Liverpool have fizzled out.
An unnamed entity is buying Sprizzi for an undisclosed amount, according to Tim Goff, the president and CEO of Sprizzi.
In December, Cornelius officials said they expected Sprizzi would create 250 new jobs.
Apparently the buyer's strategy involves using "co-packers" to produce the flavor "bullets" that are used in the proprietary Sprizzi beverage dispenser.
Sprizzi planned to use beverage syrup concentrates to make flavor bullets that can be mixed with water and carbon dioxide to make fountain drinks at home—with a Sprizzi dispenser.
From a business perspective, the product simplifies storage and distribution. The on-demand technology eliminates the expense and carbon footprint of carting water in beverages locally and regionally.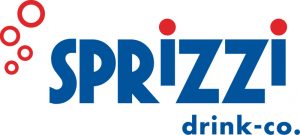 In a press release last December, the Lake Norman Economic Development said Sprizzi offered a wide variety of beverages, from carbonated water and flavored waters, to soda, lemonade, tea and sports drinks.
The building was also planned to be the distribution center for all Sprizzi drink machines, according to the EDC.
SEC documents show Sprizzi had seven-month leases in California and North Carolina valued at $40,000 each, or a total of $80,000.
Mecklenburg County property records indicated that MW Ark is the owner of the site, which is valued at $8.77 million. The manager of the MW Ark, according to the NC Secretary of State, is Waltrip.
Waltrip, a NASCAR commentator on Fox, could not be reached for comment.
Sprizzi had said it planned to have production running by March and be fully operating within two years. The main production room would have the capacity for 28 production lines. Each line was projected to produce 20 million flavor bullets per year, resulting in an annual production of over 500 million flavor bullets.
There were no economic incentives given by either Cornelius or Mecklenburg County.
It was a blow to Cornelius when Michael Waltrip Raceworld closed in 2015, so the latest news from Sprizzi is disappointing to be sure.
The town was facilitating discussions with EnergyUnited around rate packages as well as discussions with CPCC around training for employees.
A preliminary offering filed with the SEC back on Aug. 6 last year listed Sprizzi Bev-Co. assets of $151,000 and current liabilities of $100,000. Total shareholder equity was $100,000 at the time.
On April 30, Sprizzi announced it was receiving a $100 million investment initiative from the government of Rugao, China.
Sprizzi said it would host an honorary ribbon cutting event at MWR on June 1 to mark the beginning of 10 months of construction. To help celebrate the company's "major milestone," notable guest presenters included Waltrip, Mayor Woody Washam and Town Manager Andrew Grant.
The grand opening was scheduled for July 4, but both events were cancelled with little explanation.
On July 25, Lake Norman Economic Development said they did not have an update on Sprizzi.
IN THE PHOTO LEFT TO RIGHT
Brad Howard: President & Principal at Langtree Group
Ryan Goff: Vice President of SPRiZZi Bev-Co.
Tim Goff: President/CEO of SPRiZZi Bev-Co., Inc
Mayor Woody Washam
Andrew Grant: Town Manager of Cornelius
Ryan McDaniels: Executive Director of Lake Norman Economic Development
Wayne Herron: Deputy Town Manager/Director of Planning
Photo by Clayton Murtle/Town of Cornelius