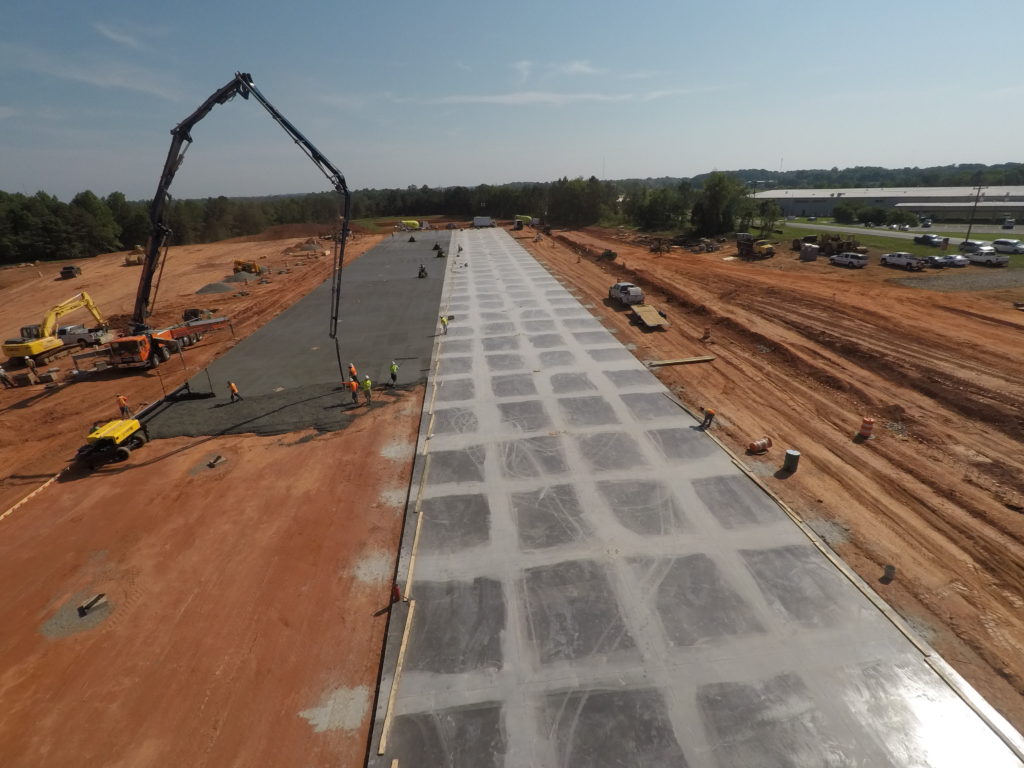 May 25. A new 301,000-square foot speculative manufacturing and distribution facility is under construction   on Old Murdock Road. The class A manufacturing and distribution speculative facility will be designed to meet the needs of today's industrial market. Construction has begun and is expected to be completed in late July. The 301,000-square foot class A industrial building will have ceiling heights ranging between 31 to 38 feet; it will be designed to suit warehouse/distribution or light manufacturing/assembly operations. The building will include 76 truck docks, 2 drive in doors and have ample amount of auto and trailer parking.
Matthew Greer and Brad Cherry with JLL will be representing the private developer to assist in leasing the property.
"Having a large spec building of this size will be beneficial to the entire county. Buildings of this caliber and size are limited in the region and will give us a competitive edge," said James Mallory, Iredell County Chairman.
"Business is looking at Iredell County and I am actively marketing this building to our prospects," said Russ Rogerson, Executive Director of Statesville Regional Development. "This facility is less than 3 miles from the interstate, which is very attractive to distribution and manufacturing clients of all kinds."