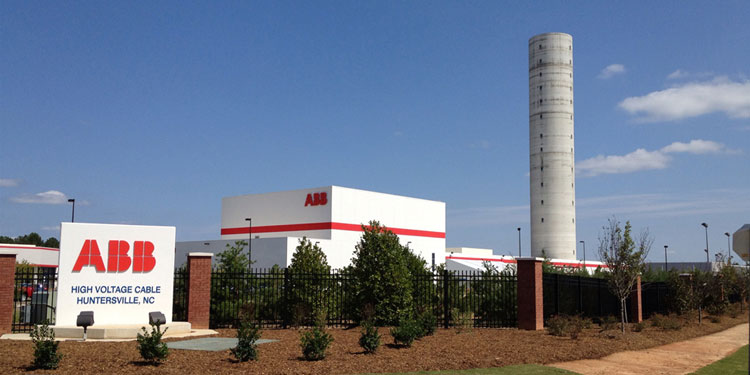 Aug. 3. Georgia-based Southwire Co. has completed the purchase of ABB's high-voltage and extra high-voltage underground transmission cable manufacturing plant in Huntersville. The purchase price was not disclosed.
ABB's 240,000-square-foot plant in Commerce Station Business Park opened three years ago just south of downtown Huntersville. The $90 million, high-voltage cable plant includes a 430-foot tower that produces cable.
Through the acquisition, Southwire expands its capacity to produce high-voltage cable.
"The Huntersville operation is a key part of our plans to grow in the global wire and cable market by expanding our manufacturing capacity and our line of products that are made in America for customers around the world," Southwire President and CEO Stu Thorn said.
The 240,000-square-foot, 3-year-old plant features state-of-the-art technology for producing high-voltage and extra high-voltage underground transmission cables, ranging from 230kV to 400kV. The cables distribute massive amounts of electricity and renewable energy in support of the nation's smart grid initiative.
Commerce Station Business Park is a 20-acre industrial park developed by Lake Norman Economic Development, jointly supported by the three towns of North Mecklenburg County.