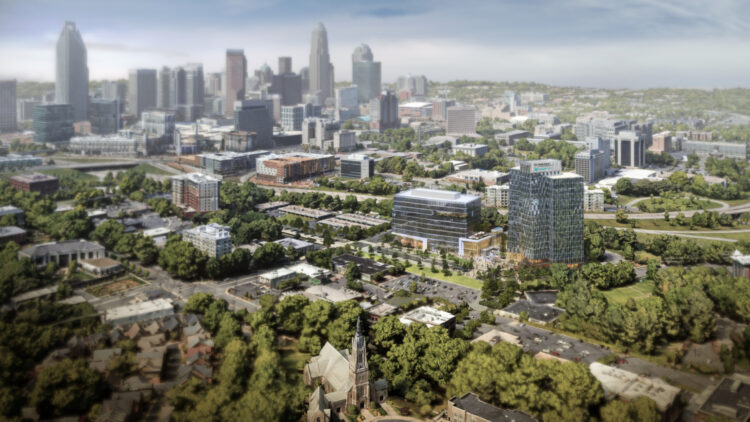 July 14. Wake Forest School of Medicine and Atrium Health have received approvals from the Southern Association of Colleges and Schools Commission on Colleges to go ahead with phased plans to open a medical school in Charlotte in 2022.
Wake Forest School of Medicine – Charlotte is expected to break ground in the first quarter of next year, after completion of the zoning approval process.
The medical school will launch with years three and four next year. A full four-year curriculum is expected to be up and running in 2024.
20-acre mixed-use campus
Atrium Health's technology offices currently on the 20-acre site will be replaced with a large, mixed-use campus. It is envisioned it will become, over time, the nucleus for collaborative efforts in Charlotte that will bring about new innovations in health technology and research, much like the Innovation Quarter in Winston-Salem, where the School of Medicine's Bowman Gray Center for Medical Education is located.
"We have a bold vision of where we want to go and the impact we want to make," said Eugene A. Woods, president and CEO of Atrium Health. "With Wake Forest School of Medicine as our academic core at Atrium Health, we can and will re-shape the future of medicine and medical education. By creating a diverse pipeline for bright, young minds, we will graduate the next generation of outstanding clinicians who have a deep passion for improving health, elevating hope and advancing healing – for all."
For a video of Woods outlining his vision of the medical school, click here.