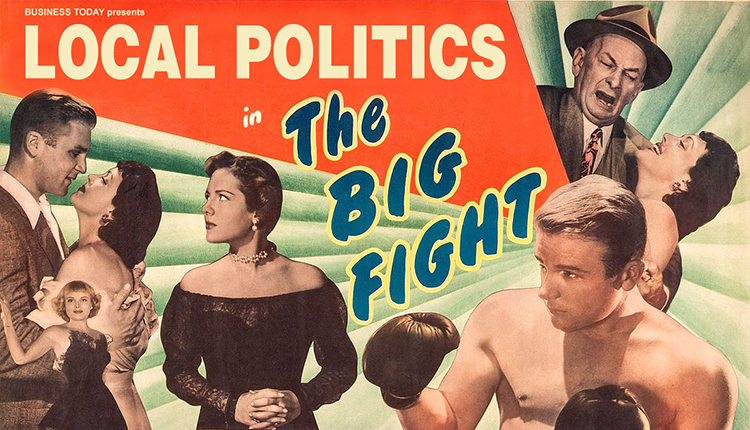 ​By Kate Stevens. With local election primaries only two months away, online groups promoting political activism and levying criticism on Davidson, Cornelius and Mooresville leaders have never been more popular.
But whether these online forums, convenient places to complain, cajole and promote change, can affect the region's economic development process is still largely unknown, several local political and economic experts said. ​
"I don't think we can answer that one yet," said Susan Roberts, associate professor of political science at Davidson College.  "It is something to consider. I do know that this brouhaha has influenced decisions to run for spots on the boards."
This "brouhaha" includes outrage over government transparency and the positions of local elected officials—and those running for office—on issues like Interstate 77's toll roads and construction problems along with the impact of future residential and commercial growth.
These issues are regularly discussed on Facebook pages like "Exit 28 Ridiculousness," "Stop Lake Davidson Rezoning," "Save Davidson" and "Paradise Lost."
But the tone of these pages, as with any online forum, can take nasty turns.
On several Facebook pages dedicated to protecting the town of Davidson from out-of-control and high-density growth, one member pleaded for civility and respect.
"There should be no personal attacks of anyone for any reason," wrote group member Sandy Carnegie in late July.
Online civility has certainly decreased over the short time the Internet has been around, local experts said.
"Social media campaigns in these groups lends itself to more nastiness and name calling because it's easy to do that when you hide behind a computer screen," said Andy Yates, senior partner of Red Dome Group, speaking of online forums in general.
The Internet gives people a license for "reaction not reflection," prompting some behavior people may never have thought of doing in person, said Roberts.
The ease of writing an online post adds to the popularity of the medium, Roberts said.
"It takes far less time to write a post then it does to attend a meeting or write a letter," Roberts said.
The public should have a voice throughout the civic planning and decision-making process, said Kathleen Rose, president of Rose & Associates Southeast, Inc., an economic development consulting group in Davidson.
"Paramount to this is open and respectful dialogue on both sides, however, with civility now at an all-time low, it is often difficult to reach any sort of consensus," Rose said in an email. "While the benefits of social media in the public realm have been positive on many fronts, it can also be non-productive and, in some cases, destructive."
For example, property developers may choose to avoid an area if community members have a reputation of being contentious, said Rose.
Social media may also not do any good if online forum members are only communicating with like-minded people and reinforcing similar ideas as in an "echo-chamber effect," Roberts said.
And just because an online Facebook group may have hundreds of members, it doesn't mean that number will affect the polls on Election Day.
"You can't rely on social media for votes, per se," said Bill Russell, president and CEO of the Lake Norman Chamber of Commerce. "Just because you develop a web site and a Facebook page with 10,000 people, that's not necessarily 10,000 people who are going to vote for you."
While local online groups may have hundreds of members, Yates said he has noticed the same few dozen people who like and comment on the majority of the posts. "I don't think these groups can win elections by themselves," Yates said.
But newcomers—some with no ties to the business community—are certainly trying to defeat local politicians this fall.
Eleven people, including four incumbents, have filed to run for positions on the five-seat Cornelius Board of Commissioners.
Cornelius Mayor Chuck Travis decided not to seek re-election after two two-year terms as mayor and more than a decade in local government in various leadership positions.
Travis faced backlash last summer when he was accused of supporting the toll-lane project on Interstate 77 with state lawmakers in Raleigh.
In Davidson, 13 people, including three incumbents, will vie for the town's five-seat board of commissioners. Davidson Mayor John M. Woods faces challengers Laurie A. Venzon and Rusty Knox, Jr.
In Huntersville, 12 people, including five incumbents, will run for the six-seat town Board of Commissioners.
In Mooresville, Miles Atkins faces three challengers: James F. "Toodles" Ritchie; Thomas A. Tohn; and C.J. Zethof, according to town spokesman Joseph Shook.
Ten people have filed for the three seats on the Mooresville Board of Commissioners up for grabs, including two incumbents,
These candidates fac e critical constituents who want to know more about their plans for future growth and the demand on local infrastructure.
[Local races] "are actually some of the meaner, more personal races because there's not the sharp differences in the issues," Yates said.
And these races are standing out.
"You're absolutely seeing more single-issue folks," Yates said. "It can be a winning strategy in a crowded race but you have to really differentiate yourself from the issues."
That could be tough in Cornelius where all the candidates are anti-toll road, he said. "Picking one issue is much more valuable when there is sharper contrast​.​"
The better test of the single-issue model may play out better in Davidson where several people filed to run for the Board of Commissioners because they are angry how current commissioners voted on the Beaty Street project, Yates said.
The "Save Davidson" Facebook page generated energy and rallied people into political action, said Roberts.
While the "Stop Lake Davidson Rezoning" online group declared victory over the Mooresville Board of Commissioner's decision not to rezone a 137-acre development off Bridges Farm Road and turn it into a mixed-use development, Yates said he is unsure if there was any more anger about the Beaty Street project in Davidson which town commissioners recently voted to move forward with in July.
Opponents to the Beaty Street project will certainly have more to say on the issue. Especially as politics heat back up this fall.