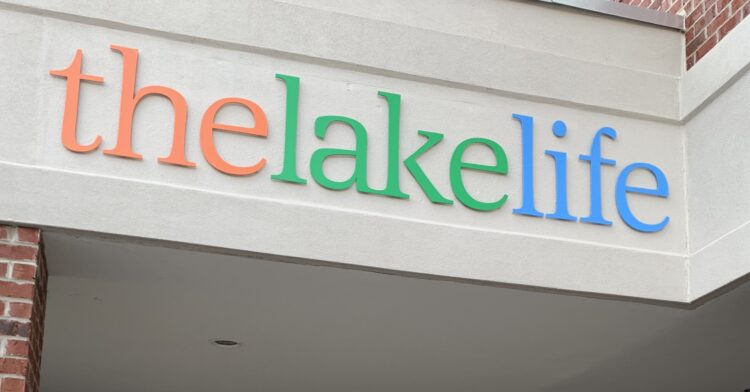 Aug. 22. By TL Bernthal. An upscale boutique is scheduled to open in mid-September in what may be the smallest retail space in Cornelius.
The 400 square feet is owned by Frank Free, owner of Lake Realty, which he opened in 1991 at 19900 W. Catawba Ave. Suite 103. 
"I hope it'll be a nice addition here, with a lake life feeling," Free says.
The boutique is called The Lake Life, which is open now with no set hours while the store manager is revamping the space so more items can be displayed.
The official opening is planned for mid-September.
Free says he bought the small unit across the hall from his business with the hope of making a few changes and turning the space into a center for information on Lake Norman.
Background
But the application process and permit requirements for the structural changes rendered that idea unfeasible, says Free. 
The previous owner was Treasures on the Lake, a jewelry store. Free purchased the space in 2018 for $90,000. The Lake Norman Chamber and Visit Lake Norman offices are right next door.
Dream of owning a business
Store manager Lisa Whitaker had a dream of opening a boutique to use her experience as a manager at retail clothiers and her passion to help people. She has worked as a veterinary technician, a care giver and had a small micro-blading business. She was the care giver to Free's wife and Free says he thinks of her as extended family.
"It was the right time, the right space," Whitaker says.
The pair has gotten input from a design consultant, purchased merchandise from a boutique that closed and ordered another 400 pieces.
Free says he has invested about $6,000 so far for the sign and to upfit the space.
Eye for fashion
Whitaker will bring a keen eye for fashion, trends and style to the business.
"Her expertise is her style," Free says.