Lake Norman boasts 24 certified businesses in the VisitNC public health initiative campaign Count on Me NC.
The initiative aims to provide training for business owners, management teams and staff members on COVID-19 related information and best practices. North Carolina has a growing total of 2,750 participating businesses in the campaign.
The area hospitality businesses certified include Visit Lake Norman, Hampton Inn Cornelius, Hampton Inn & Suites Huntersville, Homewood Suites Davidson, Residence Inn Huntersville, Duckworth's Grill & Taphouse, eeZ Fusion & Sushi, Famous Toastery, Honey Baked Ham, Mac's Speed Shop, Pinky's Westside Grill, Summit Coffee, The Melting Pot, Carolina Raptor Center, Davidson College and Out of Time Escape.
This campaign will offer support for Lake Norman area's efforts to ensure safe business acti
vity, and to help establish confidence in consumers, staff, guests, and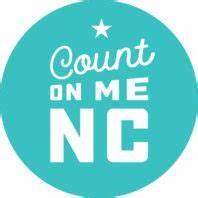 visitors that their health and safety are taken
seriously. VLN has created a designated landing page for visitors to see a list of local restaurants, hotels, and attractions that have completed the certification. https://www.visitlakenorman.org/about/covid-19-updates/count-on-me-nc/
Businesses are encouraged to display evidence of their certification, such as decals, in highly visible areas and on their website with digital graphics to inform the public of their participation. The Count on Me NC website also provides additional supplemental guidelines and materials for businesses and an option for customers to participate in the program by taking the "Guest Pledge."
Currently, there are three personnel category training routes offered including Owners and Operators, Front of the House Staff, and Back of the House Staff, and two operations-based training categories, including Cleaning and Disinfecting Surfaces for COVID-19 Management and General Best Practices for COVID-19 Management. After an owner or manager earns a certificate for completing the training course, the business will be listed as a campaign participant on the Count On Me website.