Rowan-Cabarrus Community College has purchased two parcels of land totaling 16.44 acres near the South Campus in Concord from Crown Court. The additional acreage will accommodate the growth in Cabarrus County and the College's future over the next three decades.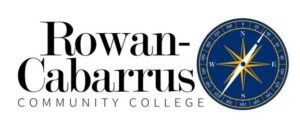 "The College has long recognized the need to keep pace with the growing needs of its communities, especially in Cabarrus County where the population is growing quickly," said Carl M. Short, chair of the Rowan-Cabarrus Community College Board of Trustees.
RCCC/South Campus sits on 23 acres and the parcels, which are located directly across Trinity Church Road, a logical expansion. Additionally, Cabarrus County purchased a third parcel adjacent to the two Crown Court Properties, totaling 8.87 acres with a purchase price of $1,241,800.  The three pieces of property total 25.31 acres.