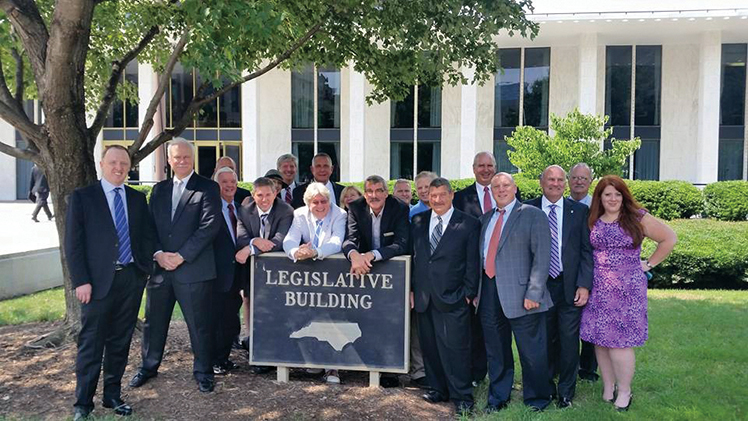 GUEST OPINION. By Bill Russell. Recently, while reading a book about President John Kennedy, I was reminded that Robert Frost was the first poet to speak at a presidential inauguration. Frost was 87 years old when he stood at the podium in Washington​, D.C​.​ on that blistering cold day in 1961. The brightness of the overhead sun made it impossible for him to read a poem he had written for the inauguration entitled "Dedication." So instead, he recited another poem from memory entitled, "The Gift Outright."
I have always been a Robert Frost fan. He was a master of choosing words that could create sharp images in the mind, yet leave interpretation open to many different perspectives.
Take Frost's poem, ​"​The Road Not Taken,​" for example…… "​Two roads diverged in a wood, and I – I took the one less traveled by. And that has made all the difference." These few words could speak to the individualist in mankind. In actuality however, the poem literally points out the futility that in the end, the choice didn't matter.
Recently, a delegation from Lake Norman left the chamber for yet another trip, in what seems like an endless round of similar journeys, to Raleigh to lobby against the I-77 toll roads. We were once again meeting with representatives in the Governor's office about the negative impact of toll roads in the Lake Norman region. It was two years ago that the Lake Norman Chamber Board of Directors passed a resolution of opposition to the Cintra Contract. Since that time, I have literally lost track now how many times we have driven to Raleigh to meet with the Governor's Office, our Legislature, and NCDOT regarding this issue.
So there we were again. Mecklenburg County Commissioners Pat Cotham and Jim Puckett, former Chamber Board Chair John Hettwer, and myself meeting with Gov​.​ Cooper's General Counselor and Senior Policy Advisor. Wallace Everett, a logistics expert, also joined us by phone to stress the damage this transportation debacle will have on the trucking industry in the Charlotte corridor. Most of our conversation focused on how the millions of dollars of potential penalty for the toll road contract cancellation paled in comparison to the billions of dollars of lost economic viability for our region and North Carolina.
We made Gov​.​ Cooper's staff aware that no previous consideration had been given to the economic consequences of these toll lanes. There was no economic development study, no thought to the impact to our real estate, hospitality and retail markets, and no consideration regarding the lost revenue that our businesses are already starting to see. We reminded those in Raleigh with the ability to make changes to this contract that although increased road capacity was typically good for economic development, this was not the case in Lake Norman due to the guarantee of the even greater congestion the I-77 toll road plans will create.
Also missing in the planning process for the toll roads was awareness of the number of parents and students driving to and from charter and private schools in the Lake Norman region, including 1,600 students at Pine Lake Prep, 1,597 students at Lake Norman Charter School, and 1,300 students at the Community School of Davidson alone! While paying to drive in the toll lanes might improve travel time to the Queen City, that luxury comes at the expense of tens of thousands of residents from Huntersville to Mooresville.
Frost once said, "In three words I can sum up everything I've learned about life: it goes on." And so shall we in our efforts to fight this tragedy for our region. We will go on. We will continue to make the trips to Raleigh, week after week, member after member, because it does matter. It matters because it impacts our families, our businesses, and our communities. It matters because we have a responsibility to leave our communities better than we found it. We will not rest, we will not quit, and we will not settle because the consequences are too great.
And in the end, that will make "all the difference."
— Bill Russell​ is p​resident of the Lake Norman Chamber of Commerce