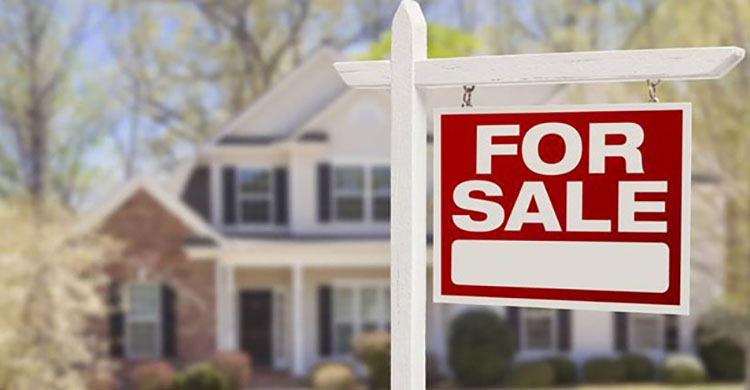 The astronomical gains in home prices around much of the country are slowing down, but Charlotte resale prices are still climbing at a moderate pace.
Charlotte home prices rose 4.2% year over year, according to Case-Shiller, part of the S&P CoreLogic Indices. The rate of home price increases across the U.S. continues to slow, but it's still increasing in most markets.
House prices in the Charlotte metro rose up 1.1% in April from March, to a new record. The increase was about in line with the pace in April last year.
Super-heated markets like Seattle—where prices are flat from year-ago levels—are cooling off, making it easier for homebuyers.
Prices in the New York City region were up slightly from year-ago levels, flat from March to April and down .1% from February to March.
Nationwide, there was a 3.5% annual gain in April, down from 3.7% in the previous month.
"Home price gains continued in a trend of broad-based moderation," says S&P's Philip Murphy. "Year-over-year price gains remain positive in most cities, though at diminishing rates of change."
Lake Norman and Cabarrus home prices continue to be supported by in-migration and short supply.
In Cabarrus County, the $350,000 and up price point is up 17% in sales over last year at this same time.
"Interestingly enough, the average sales price was consistent for the two years as was the days on market.  We are living up to the prediction of the economists that we will continue to see appreciation in prices but not at the escalated rate we saw it for the last couple of years," says Diane Honeycutt, of Team Honeycutt at Allen Tate in Concord.
Mortgage rates are a factor.
Mortgage rates have fallen more than a half percentage point the past four months, although there has been a recent uptick.
The 30-year fixed-rate average moved slightly higher, according to data released in early July by Freddie Mac, to 3.75% with an average 0.6 point. Points are fees paid to a lender equal to 1 percent of the loan amount and are in addition to the interest rate. It was 4.52% a year ago.
The 15-year fixed-rate average also ticked up to 3.18% with an average 0.5 point, down from 3.99% a year ago.
The national average 30-year fixed mortgage rate was almost 5% by the latter part of 2018.
Year-over-year changes in home price changes have tracked—and not tracked—mortgage rates, according to Dow Jones.
Rates have fallen enough that homeowners with mortgages only a year old might want to look into refinancing.
How this plays out in home prices is somewhat up in the air because of other factors.
Millennials currently make up the largest share of homebuyers, according to the National Association of Realtors. However, the generation's homeownership rate is lower than that of their parents and grandparents at the same age, a report by the policy research group Urban Institute found.
Millennials have been called "The Boomerang Generation." Many move back in with their parents after college, making 29 the new median age of home purchase.
If Millennials following the classic path to home ownership, they will live with parents first, then become renters, then homeowners. If they move back in with parents after college, this process is postponed.
Year-over-year changes in the Dow Jones Index coincided with the upward turn in mortgage rates during the first quarter of 2018.
But in 2019, mortgage rates reversed course again and the 30-year fixed mortgage rate is again under 4%, yet the year-over-year house price moderation that coincided with the 2018 uptick in rates has not changed course.
Baby Boomers, healthier and more prosperous than previous generations, are staying put. Freddie Mac says 1.6 million homes that could have come on the market in 2018 did not because seniors were staying put and renovating their homes so they could "age in place."
The "trend for the moment is toward normalization around the real long run average annual price increase," says S&P's Murphy, comparing price gains to inflation.
Doing so brings us closer to the long-time historical average of 1.2%, a good thing, suggesting there is not a bubble to burst.
David M. Blitzer, chairman of the Index Committee at S&P Dow Jones Indices, says: "Housing is not repeating the bubble period of 2000-2006."
If George, Harrison, and Foldvary are right, however, that won't happen until after the next peak around 2024.
Between now and then, aside from the occasional slow down and inevitable market hiccups, the real estate industry is likely to enjoy a long period of expansion.
Tio Nicolaise, who teaches Principles of Real Estate at Harvard Extension School, says historical trends indicate the next bubble is four or five years away, not right around the corner.
He forecasts a peak in 2024.
"Between now and then, aside from the occasional slow down and inevitable market hiccups, the real estate industry is likely to enjoy a long period of expansion," Nicolaise said.
Hot Property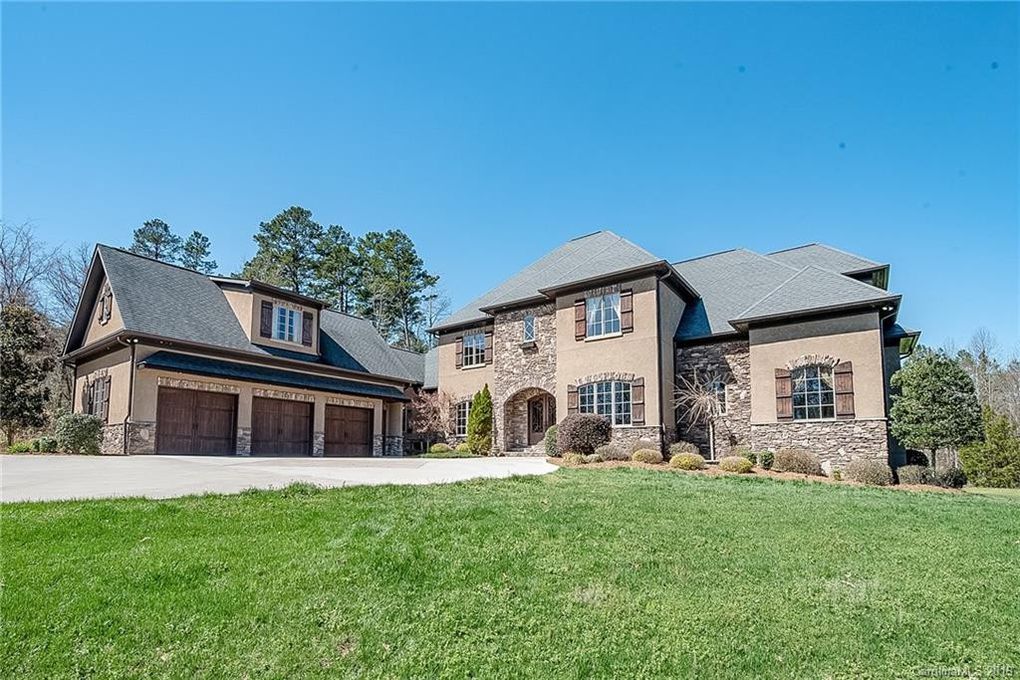 A 6,232 square-foot home on Lake Howell, a reservoir in Cabarrus County, has sold for $1.094 million after being listed at $1.15 million. The 1.76-acre estate-like property does not have access to the reservoir, but there is an infinity pool, as well as luxury details throughout include five-foot wide staircases, intricate moldings, two generators and a three-car garage. Barbara Shraga of Mooresville-based J. Cash Real Estate had both sides of the deal.