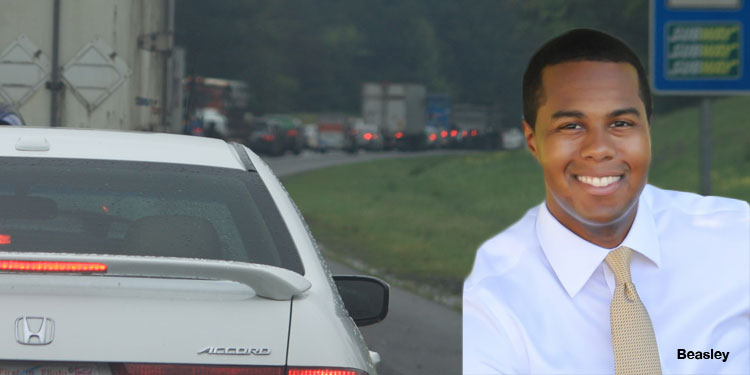 March 22. Rep. Chaz Beasley, a popular figure in North Meck politics, has announced that he is launching a campaign for NC Lieutenant Governor.
"I'm running for Lieutenant Governor because I believe that we have a responsibility to build a state where everyone, regardless of background, can live up to their fullest potential and participate in our shared success," he said.
The two-term District 92 Representative made the announcement in a live Facebook feed Thursday evening. District 92 includes Charlotte and Pineville. It previously included Huntersville.
Beasley, who is 33, said he will focus his campaign on several important issues, including access to affordable, high-quality healthcare; education; and working to create more high-quality jobs as well as supporting small businesses.
I-77 is also on his agenda.
He and NC Sen. Natasha Marcus and Rep. Christy Clark are submitting new bills in Raleigh that would give the governor more power to end or modify the Cintra contract.
Details of the new legislation, billed as an An Act to Clear Roadblocks to I-77 Toll Relief, will be unveiled Monday morning at a press conference.
"I'm proud of the community effort that has been unwavering in the fight against the shortsighted I-77 toll project. I've been fighting against the I-77 tolls for years, and the fight isn't over. We must untie the hands of decision makers so that we can bring real traffic relief to drivers in our community," Beasley said.
Beasley grew up in a low-income, single-parent home. He attended North Carolina public schools and graduated with honors from Harvard University. Beasley then went on to earn his law degree at Georgetown University. He was elected to the NC General Assembly in 2016 and re-elected in 2018.