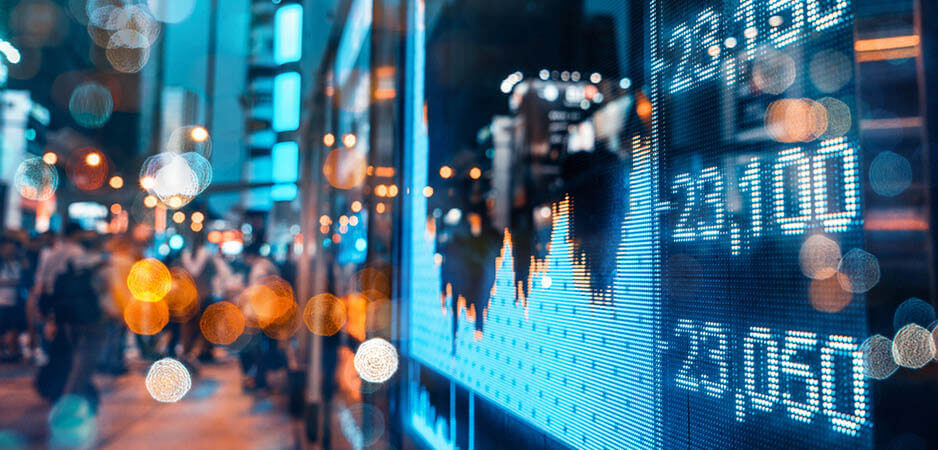 By Dave Yochum. Despite devastating hurricanes and uncertainty around international trade, the regional economy appears to be going strong as we approach the final quarter of 2019.
The Charlotte region—home to a growing array of financial and technology firms—is driving much of the state's growth, which is increasingly concentrated in professional
and business services, financial activities, healthcare and technology.
Charlotte added nearly 100 people a day in 2018, a reflection of a dynamic, diverse economy.
Meanwhile, more than 25 firms announced major expansions or relocations. Honeywell is relocating its corporate headquarters here from New Jersey, Avid Exchange announced plans to essentially double its workforce and Carvana announced a major expansion into Cabarrus last month.
The Great Recession hit North Carolina's financial services and manufacturing sectors particularly hard, according to Wells Fargo economists. North Carolina took longer to recover and generally lagged behind the nation through the first four years of the recovery.
From July 2018 to July 2019 the state added over 75,000 jobs, at a rate slightly ahead of the nation.
Indeed, the state's economy continues to diversify away from textiles, furniture and tobacco. The rise of knowledge-based jobs and agglomeration—a geographic concentration of industries—is encouraging human capital to concentrate in a few leading metros.
Fortunately, Charlotte is one of them.
Net in-migration and rising housing prices are cause and symptom of a local success story. North Carolina's economy grew 2.9% in 2018, ending the year with year-over-year growth of 3%.
With a bright outlook for corporate reIocations and business expansion, there is strong demand for homes, including from investors and real estate groups.
"I  don't see inventory levels expanding anytime soon, with the influx of dollars coming into the marketplace by investors achieving great appreciation and rentals eating up great inventory," said Pat Riley, CEO of Allen Tate.
He said demand for real estate here remains strong as newcomers continue to flock to our region.
"Our climate, quality of life and low property taxes, make NC a destination for many seeking a new start.  In addition, the strong business climate in the Charlotte/Lake Norman area is also fueling corporate relocations from other parts of the country as well," said Abigail Jennings, President of Lake Norman Realty in Cornelius.
Charlotte and Raleigh rank in the Top 15 in terms of net in-migration nationally since 2010.
But a nationwide recession can lessen the demand here if homeowners elsewhere can't sell their homes.
Jack Salzman, co-owner of Lake Norman Chrysler Dodge Jeep in Cornelius, said he's seeing some "headwinds" that could affect certain segments of his operations.
New vehicle affordability is also going to be something he watches carefully going forward.
"We expect 2019 to remain strong and some new vehicle headwinds in 2020 but nothing dramatic. We do see a small correction in new vehicles in 2021," said Salzman.
Given the uncertainty of tariffs, the car dealer is waiting a little longer than normal to complete 2020 forecasts.
The last recession was one-of-a-kind and will not be seen in our lifetimes again.
"A bottom-feeding stock market with everyone fleeing, interest rates at an all-time low, and mortgages being given out to anyone, along with equity lines for all. It was the perfect storm," Riley said.
What's happening now, he said, is Washington is raising interest rates to rein in the economy for 18 months or so.
"As long as we have debate on trade talks, government regulations or lack thereof, and border and immigration stands, both commerce and consumers will be hedging and conservative. No sitting president is going to let anything happen pre-election. I agree that inflation will be held intact, along with interest rates, until after the elections. Government spending has and will always be the greatest cloud over our heads," Riley said.
Jim Engel, CEO of Aquesta Bank, said a more measured growth rate is more sustainable.
If some of the international issues like trade wars are resolved, Engel forecasts a "return to truly robust" growth rates.
Loan delinquencies are usually an early warning signal of a recession.
"At this point, we have seen no indications of a recession as there has been no increase in loan delinquencies," Engel said.
New loan requests remain strong.
"Our biggest challenge remains recruiting and retaining the best team members to provide truly personalized services to our existing and new customers," Engel said.