Jan. 25. Rowan-Cabarrus Community College has officially broken ground on a new Advanced Technology Center (ATC) at the North Carolina Research Campus in Kannapolis.
The Advanced Technology Center project is the result of collaborative funding by both private and public partners. The combined efforts and support of the Cabarrus County Bond Referendum ($9 million), Cabarrus County funding ($8 million) and additional funding from the Rowan-Cabarrus Foundation's Building a More Prosperous Community Major Gifts Campaign helped fund the new building.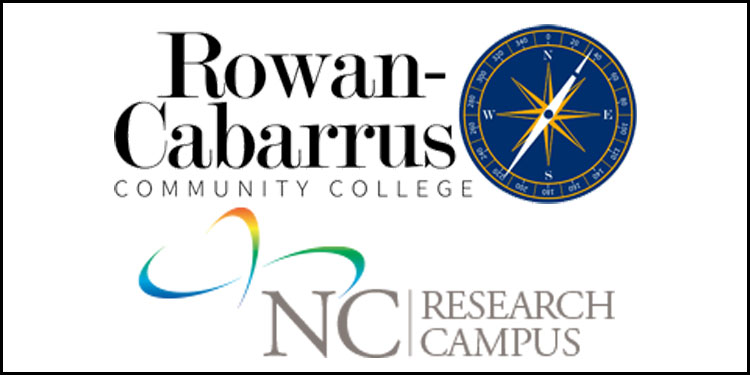 "We are pleased to provide the additional funding for the state-of-the-art educational space," said Steve Morris, chair of the Cabarrus County Board of Commissioners and member of the Rowan-Cabarrus Community College Board of Trustees. "The community's overwhelming support verified that our community values the educational opportunities that Rowan-Cabarrus' new Advanced Technology Center brings. It is a game-changer for our region as we strive to strengthen our economic and workforce development."
The ATC will be built on nearly three acres of land that was generously donated by David Murdock through the collaborative efforts of Vice President of Castle and Cooke North Carolina Operations at North Carolina Research Campus Mark Spitzer, College President Carol Spalding and Kannapolis Mayor Darrell Hinnant.
"The Advanced Technology Center will be a flagship to attract employers to the region and will allow the College to bring a higher level of training and education to the community, increasing participation in high-wage jobs," emphasized President Carol Spalding. "Employment in advanced technology is constantly evolving and this facility will allow us to ensure that the local workforce remains qualified and current, key components of economic development."
Rowan-Cabarrus views the new advanced technology center as both a place and a culture. The ATC will support lifelong learning in emerging, incumbent, and transitioning workforces in addition to assisting business operations in the surrounding communities.