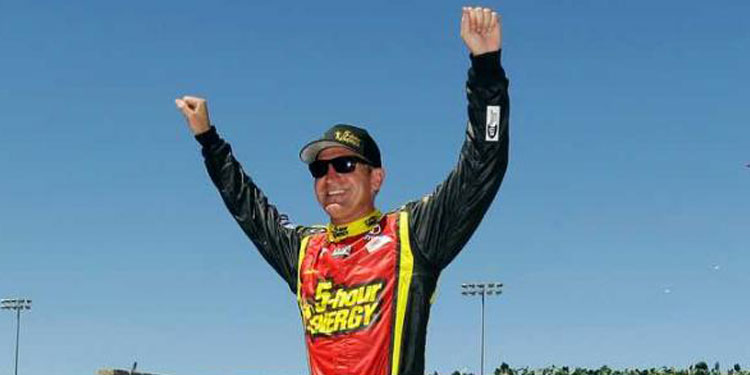 By Dave Yochum
. Is part of the Michael Waltrip Raceworld complex at Chartwell Drive and Liverpool Parkway in Cornelius up for grabs? People close to the operation say the racing entrepreneur has shown the property to more than one race-related company currently located in the "Golden Crescent" between Mooresville and Concord.
Officials at Michael Waltrip Raceworld would not comment on the record.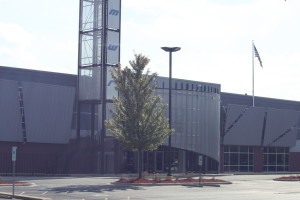 Waltrip himself is not exactly in the driver's seat when it comes to the race shop and fan attraction, which has more than 200 employees. An investor with considerable wealth on an international scale—Rob Kaufman—is a substantial owner of the enterprise.
Kaufman addressed MWR employees Aug. 4 and gave a rough outline of what looks like a deal where one of MWR's race teams moves over to Concord-based Chip Ganassi Racing.
Although it leaves some employees at the Cornelius operation up in the air, when layoffs occurred after the notorious MWR cheating incident, those who were let go were said to be well-treated.
Kaufman is purchasing an ownership piece of Ganassi, which was a surprise to some employees. In the world of motorsports, owning two separate racing operations that compete against each other is not how it works, just like the owner of the Yankees doesn't also own the Atlanta Braves.
"What we're really doing is integrating the businesses, trying to get the most competitive product on track, do the best for all of our partners. It's a competitive business. … It's competitive on track as well as off track," Kauffman said.
Kauffman, a car and racing buff on a grand scale, invested on the order of $50 million in Michael Waltrip Raceworld during tough times in 2007.
Kaufman is a founder of Fortress Investment Group; at one time Forbes magazine pegged his wealth at $1.8 billion.
Given the massive cost of mounting serious race teams, consolidation efforts are inevitable. With buildings, equipment and massive duplication from shop to shop, the value of the enterprise is in sponsor contracts. If those deals are shaky, there's a lot at stake, from morale to cash flow.
Both Ganassi and MWR are two-car teams. There has been speculation that one of the MWR teams, namely Clint Bowyer, would move to Ganassi.
MWR has not renewed the Toyota contract, sources said. Sponsors Maxwell House and 5Hour would stick with Bowyer, leaving MWR short on sponsor fuel. The Aaron's Inc. sponsorship is said to be up in the air right now.
"Every one knows the teams are under quite a bit of pressure. … On the business side, it is very difficult for the teams to maintain a sensible business model," Kauffman said.
NASCAR, meanwhile, is looking at a different way to build long-term value in the teams that run deep. Franchises and licenses—comparable in some ways to a tax medallion in New York City—have been discussed. Kauffman has played a major role in the discussions as head of a coalition of race team owners. The Race Team Alliance was formed last year to advance the long-term interests of race team owners. Kauffman is the chairman.
Meanwhile, employees at the big racing operation and tourist attraction across from the U.S. Post Office in Cornelius are dusting off their resumes and calling friends at other shops.
Commercial brokers in Cornelius say the MWR property—an old cinema multiplex—is not officially listed for sale.
The county wide 2011 revaluation pegs MWR's property at $17.8 million.
In a statement, MWR said the companies will continue to operate separately and compete against each other for the remainder of the 2015 season. "They are also currently evaluating ways to field the most competitive race teams possible to provide an excellent platform for their partners and employees for the 2016 season and beyond. More details will follow in due course."
Waltrip himself said his focus is on 2015 and "fulfilling the commitment we have made to our partners and Toyota which is placing our teams in the Chase for the NASCAR Sprint Cup. There are a lot of details yet to be sorted regarding 2016. I will work closely with Rob Kauffman and our sponsors to formulate the best way forward."