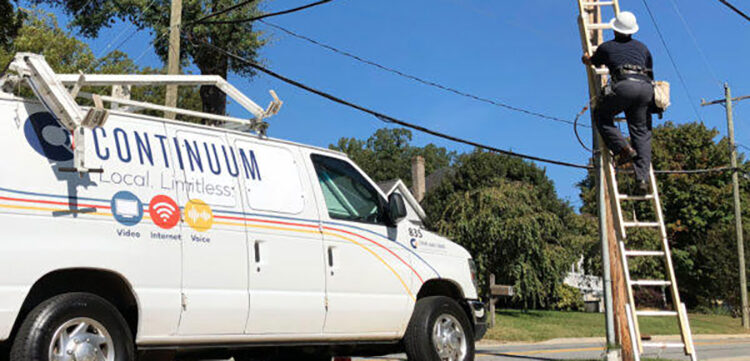 Nov. 10. By Dave Vieser. Friday afternoon, Nov. 11, citizens and town officials from Mooresville and Davidson appear poised to say goodbye one last time to the MI-Connection cable and internet system. A special meeting of the Board of Directors has been called for 2 pm at Davidson Town Hall.
"I believe the meeting is in regards to the closeout of the organization," said Davidson spokeswoman Amanda Preston Sloan.
Impact
TDS customers will not be affected; the system long ago morphed into Continiuum and is now part of TDS.
Background
Mi Connection was formed in 2007 to take over the failing Adelphia Cable System which had served Cornelius, Davidson and Mooresville.
Fortunately for Cornelius taxpayers, the town elected not to provide any funds when Mi-Connection was formed. "This felt from the start like a very typical private equity buyout with a lot of moving parts and both income statement and balance sheet risk," said long-time Town Commissioner Dave Gilroy. "No place for government and taxpayer dollars."
Indeed, the system proceeded to lose more money, and plenty of it—over $50 million in subsidies were paid by taxpayers in Mooresville and Davidson for over a decade.
The operation went back to the private sector when it was purchased by TDS Telecom on Dec. 31 of 2019.
Legal battle
With the sale, Cornelius asked for $1 million, claiming it was contractually owed. Davidson and Mooresville objected and filed a lawsuit in Iredell County Superior Court in February of 2020. After more than a year of negotiations the parties reached an out-of-court settlement which called for Cornelius to receive $384,000.