June 9. Prime Beverage Group, a new contract beverage manufacturer, will spend $68 million on a new manufacturing facility in Kannapolis, creating 231 new jobs.
Prime contracts with brand name beverage companies to mix and package their canned drinks. Formed by beverage industry leaders, Prime Beverage will establish a full-service state-of-the-art production facility in Kannapolis. The 300,000 square foot facility will include a warehouse and high-speed manufacturing lines to produce various high-quality products. With new packaging technology, Prime Beverage can fill up to 1,500 cans per minute.
The new jobs include technicians, sales, operations and managerial personnel with the average annual salary in excess of $65,900, compared to the current average annual wage in Cabarrus County of $38,892.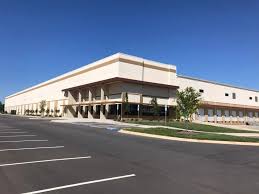 Prime Beverage's project in North Carolina will be facilitated, in part, by a Job Development Investment Grant (JDIG) approved by the state's Economic Investment Committee earlier today. Over the course of the 12-year term, the project is estimated to grow the state's economy by nearly $1.2 billion.
Using a formula that takes into account the new tax revenues generated by the 231 new jobs, the JDIG agreement authorizes the potential reimbursement to the company of up to $2,430,000, spread over 12 years. State payments only occur following performance verification by the departments of Commerce and Revenue that the company has met its incremental job creation and investment targets. JDIG projects result in positive net tax revenue to the state treasury, even after taking into consideration the grant's reimbursement payments to a given company.
Because Prime Beverage chose to locate in Cabarrus County, the JDIG agreement also calls for moving as much as $810,000 into the state's Industrial Development Fund – Utility Account. The Utility Account helps rural communities finance necessary infrastructure upgrades to attract future business. Even when new jobs are created in a Tier 3 county such as Cabarrus, the new tax revenue generated through JDIG grants helps more economically challenged communities elsewhere in the state.
Jeremy Lantz is CEO of Prime Beverage Group. "The decision to locate here in Cabarrus County is a reflection of the community of Kannapolis and the workforce that lives here and in the surrounding communities," he said.