May 9. Lake Norman Martinizing Dry Cleaning will host a customer appreciation celebration May 12-13 in recognition of its 15th year in business. The family-run locations in Mooresville and Huntersville are owned and operated by Rachel and Lane Marlowe.
Rachel's father, Randy Lambeth, who passed away in 2021, began the business in 2008. "My father put his heart and soul into the business and really cared about his customers and providing them with superior service," said Rachel. "We're proud to continue his legacy with this celebration and provide even more of the same great value and service."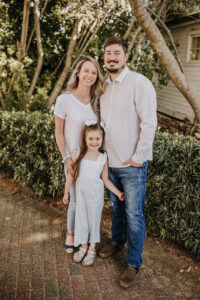 Lake Norman Martinizing Dry Cleaning will host its Customer Appreciation Celebration May 12 and 13 at both of its locations. In Huntersville, at 9832 Gilead Road, Suite D102, and in Mooresville, at 128 Argus Lane, Unit E.
Both locations will offer 25 percent off all dry cleaning orders dropped off, and a 25 percent discount offered to first-time Martinizing customers.
"I miss my Dad, but I know he would be quite pleased and proud that we are continuing his work in the communities that he so loved," said Rachel. "Like father, like daughter."