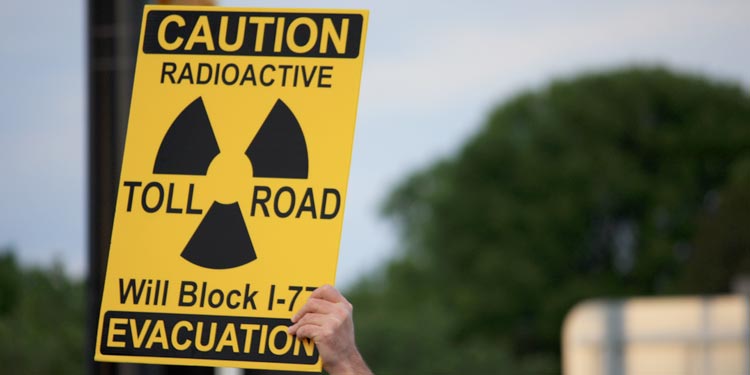 May 1. Internal communications at Cornelius Town Hall say "it appears nobody has a clear understanding" of a key component in the 50-year contract with a Spanish company. Local leaders on a state level are expressing concerns about the $655 million plan but it is unclear if they will affect the "financial close" with Cintra in two weeks.
The memo yesterday afternoon reveals the Cintra contract limits the region's ability to undertake north-south road improvements that diminish its ability to collect tolls from what have been called "Lexus Lanes" on I-77. The contract says that new roads that relieve congestion on I-77 would result in a "Compensation Event" for Cintra.
The contract was revised without the town staff knowledge, according to a memo from Assistant Town Manager Andrew Grant to town commissioners and the mayor late yesterday afternoon.
It says: "To refresh everyone's memory, while contract language was being drafted, the TCC subcommittee and NCDOT/Cintra agreed that any future transportation project within the I-77 toll corridor that was listed in the CTP and LRTP (and other government approved documents) would not create a compensation event, whereby NCDOT would need to pay Cintra for the rights to construct these particular projects.  All the earlier versions of the contract maintained this language; however, unbeknownst to the TCC subcommittee, the final version of the contract contained revised language that stated that adding general purpose lanes from Exit 28 to Exit 36 would indeed qualify as a compensating event (this was the only exception listed).  The subcommittee found out after the contract was executed."
The Grant memo goes on to say: "At the staff level, it appears nobody has a clear understanding why the revision was made."
The town's actions are not unified. Commissioner Dave Gilroy says that Cintra "is somehow able to get their equity back in the early years, before the debt is fully serviced." Cintra toll lane projects have gone bankrupt, leaving government organizations with debt.
An online poll conducted by Cornelius Today and Business Today shows 94 percent of respondents think it is time for a "time out" for plans to "add lanes to I-77 with tolls operated by a private company."
Six percent of the 668 voters cast online believe the plans should go forward.
Opponents of the plan to widen I-77 with a public-private partnership that includes Madrid-based Cintra will congregate at 4:30 pm in the center walkway of the Exit 28 overpass.
"This is more of the same horse s—," said Town Commissioner Dave Gilroy, who has opposed the Cintra plan from the beginning.