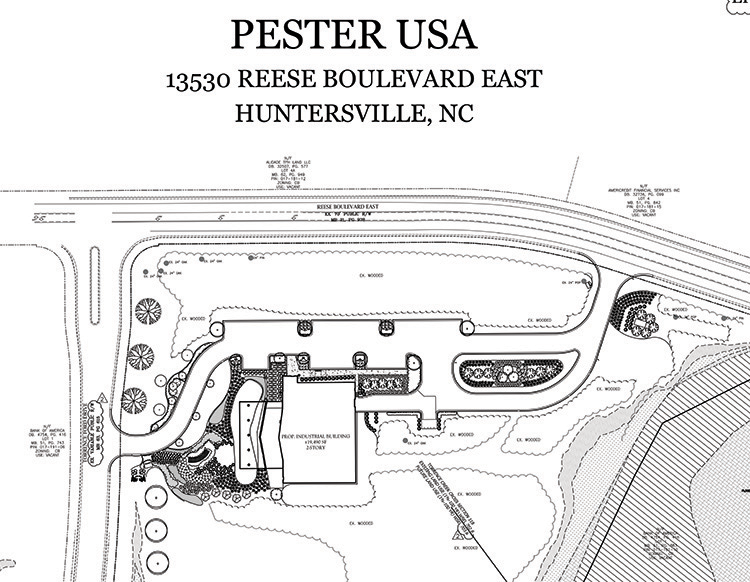 March 5. Pester Pac Automation, a pharmaceutical and cosmetic packaging company, will build a 20,000 square foot facility on 10 acres of land in The Park – Huntersville. Mayor John Aneralla, who explained that there were no economic development incentives involved in the deal, said Pester would bring 20 jobs.
Ground-breaking will take place next month with completion during the first quarter of 2020, according to Town Commissioner Dan Boone.
Pester has selected Insight Architecture as the project architecture firm. MC2 Engineering is the design firm on the project which will be at 13530 Reese Blvd. East.
"This is another international company for our town," Aneralla said. "We seem to be carving out a strong niche for Western European companies." Huntersville benefits from its proximity to Charlotte Douglas International Airport. Lufthansa German Airlines has direct flights to multiple German cities.
"This area stood out not only because it fits our company culture, but it is a place where we will be able to establish our own identity," said Ryan Braun, a Pester Pac executive.
Pester Pac, which has a long history in Germany, has more than 700 employees in 80 countries.