Dec. 9. Pasta Piccinini, a manufacturer of pasta products, plans to move all its US operations from California to Newton. The Italian company will invest $6 million on acquisition, renovation of the facility and installation of pasta manufacturing machinery and equipment, creating at least 27 new jobs over 3 years.
The new jobs, including sales and product manufacturing, will pay more than Catawba County's current average wage.
Background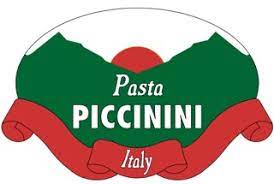 Pasta Piccinini is part of Italy-based Gastronomia Piccinini Srl., which originated in the heart of the Tuscan-Emilian countryside, where traditional recipes for fresh pasta have been handed down from generation to generation.
The move of US operations to North Carolina involves the purchase of an existing facility in Newton and extensive renovations of the facility to food-grade production standards.
US: A growth market
"The US market for pasta is growing very fast and is posing a lot of challenges for new, medium-sized companies such as ours. We hope that our passion and determination, together with the state of art technologies that will be installed in the new plant, will help overcome such challenges and open the door to new opportunities," said Stefano Piccinini, president.
He gave credit to the Charlotte Regional Business Alliance team, Foundry Commercial, Maxis Advisors, the City of Newton and Catawba County for support during the acquisition of the building.
"It is always great to see a new company repurpose a vacant building and give it new life by bringing high-wage opportunities and investment into the city," Newton Mayor Eddie Haupt said.
There are more than 30 internationally-owned companies in Catawba County.